GOP Lawmakers Jim Jordan and Roy Blunt Insist That Trump Wasn't 'Serious' About China-Biden Remarks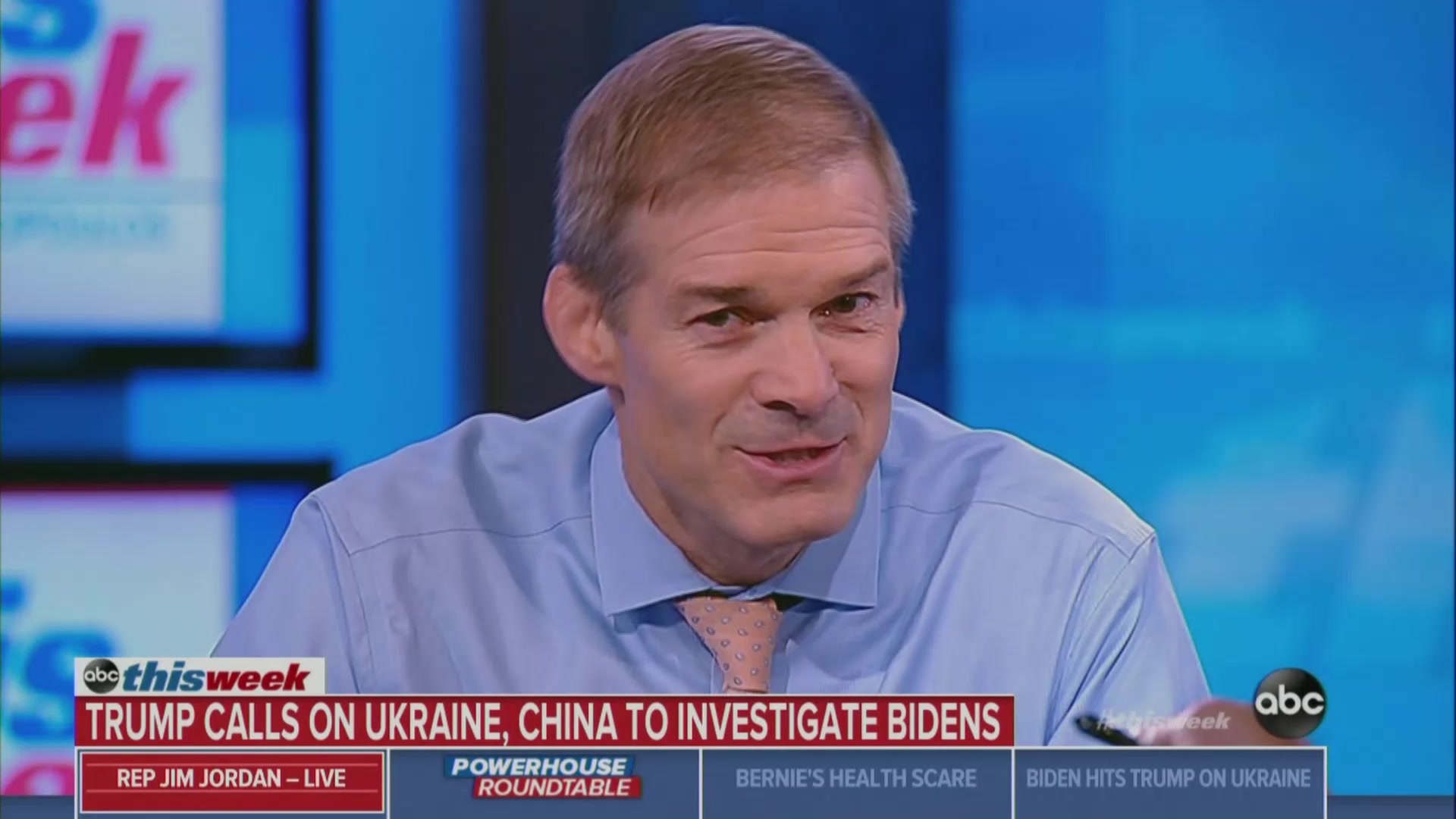 During the Sunday shows, two prominent Republican lawmakers circled around an emerging talking point surrounding President Donald Trump's public request that China investigate former Vice President Joe Biden and his son Hunter: the president was just joking around.
During an appearance on ABC's This Week on Sunday, meanwhile, Rep. Jim Jordan (R-OH)—one of the president's most vocal supporters on Congress—embraced Rubio's defense of Trump's China remarks.
Repeatedly refusing to answer host George Stephanopoulos' question as to whether he believes it's appropriate for the president to publicly call for the Chinese to look into the Bidens, Jordan laughed and asked the host: "George, you really think he was serious about thinking that China's going to investigate the Biden family?"
Read the rest of the piece at The Daily Beast.
Watch the clip above, via ABC News.