Hannity Fires Shots at Fox News Colleagues: 'We Have a Few Resistance People' Here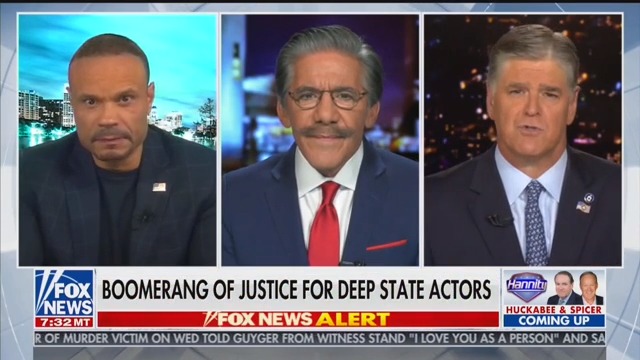 During Thursday night's broadcast of his top-rated Fox New primetime program, Trump-boosting host Sean Hannity took a not-so-subtle shotwee at some of his Fox News colleagues, calling them out for being part of the "resistance" against President Trump.
"By the way, we are hardly a channel of agreement," Hannity shouted in response. "We have a few resistance people on the channel, if we're gonna be honest Geraldo!"
"I grant that," Rivera laughed while other voices off-camera chuckled.
"I mean total resistance, not half-resistance," Hannity added.
Read the rest of the piece at The Daily Beast.
Watch the clip above, via Fox News.