Fox Host Gushes Over Trump for Blaming Wrong Paper Over New York Times' Border Report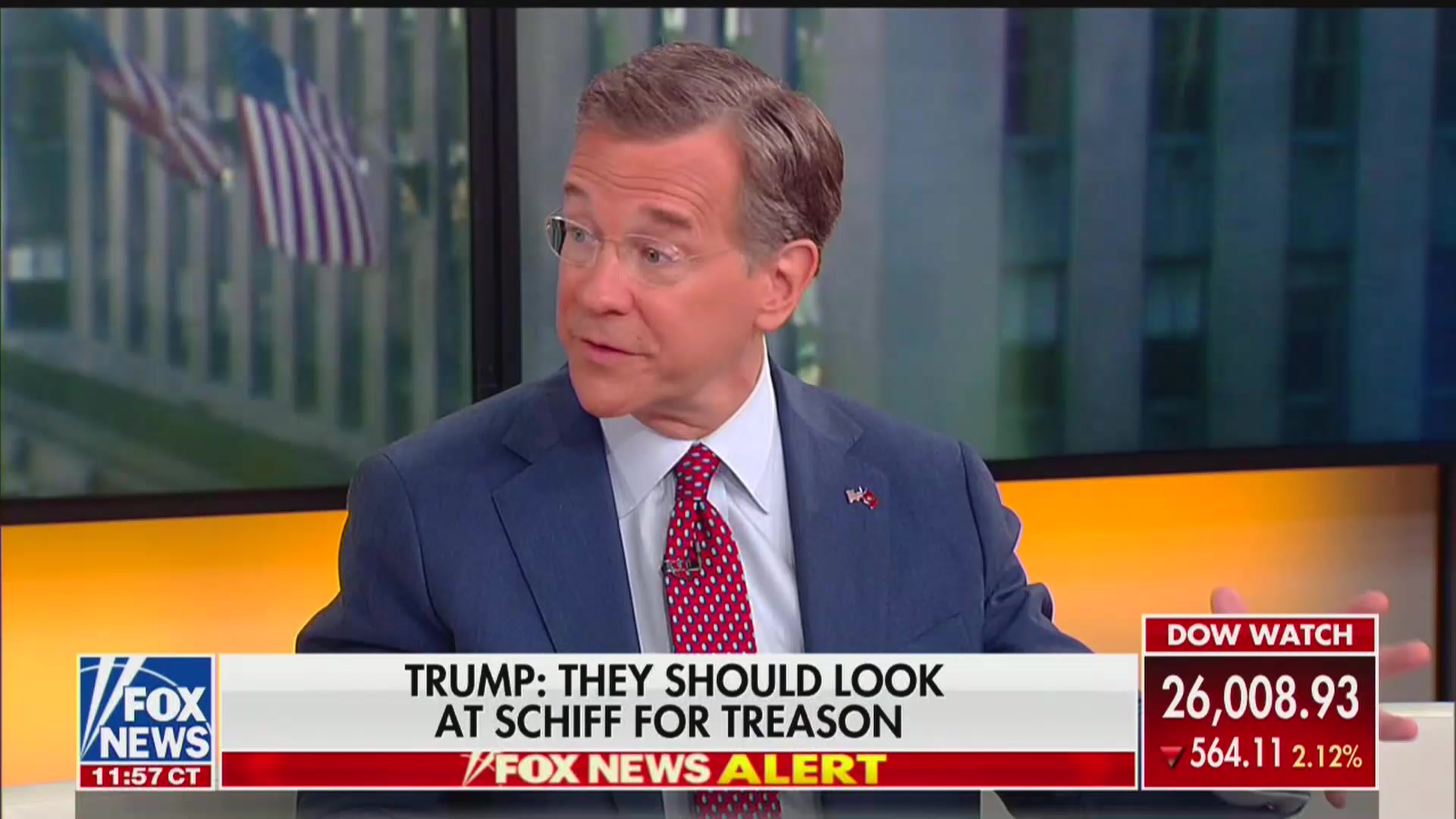 Minutes after President Donald Trump unleashed a lengthy and vicious attack against the wrong newspaper for initially reporting on his desire for snake-filled moats and the ability to shoot migrants at the border, Fox Business Network host David Asman gushed over the president's unhinged and false remarks.
"I think he feels he is winning," Asman noted later.
He added: "The sense is that he feels like he is winning. He thinks he has a jump on the media, that he has a jump on the Democrats by releasing the information that he has to show discrepancies and so forth, that is just my sense here. We were talking about his speech at the U.N., which was very low-key, and then he gave a presser after that Wednesday, and he did seem to be down. I think that he has regained his energy somewhat."
Read the rest of the piece at The Daily Beast.
Watch the clip above, via Fox News.