Australia's Opposition Leader Demands Release of Trump Call Transcript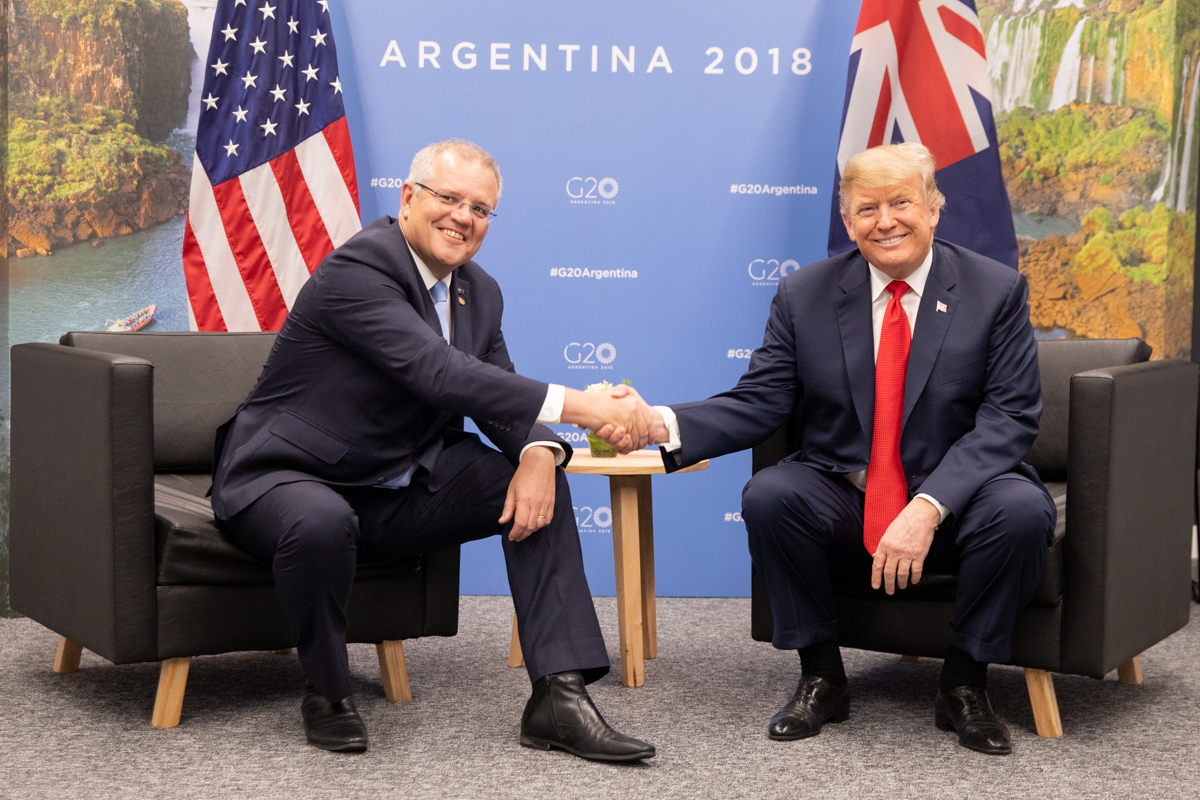 The leader of Australia's opposition has demanded that the government release the transcript of a call between President Donald Trump and Prime Minister Scott Morrison. Labor Party leader Anthony Albanese is concerned that his country may be used by the Trump administration to discredit Trump's domestic opponents.
"The prime minister needs to explain exactly what went on here. He needs to release any transcript and information which is out there," Albanese said.
"This is quite extraordinary," he said. "The prime minister needs to make a full statement."
The prime minister's office admitted that Morrison had offered to 'assist and cooperate' with an investigation. The former Australian ambassador to the U.S. was accused of spying by George Papadopoulos, a former Trump campaign official who was jailed for the lying to the FBI and has been spreading pro-Trump conspiracies.
Australia is one of several U.S. allies involved in the unfolding scandal which began with a whistleblower's complaint about President Trump's communications with Ukrainian President Volodymyr Zelenskyy. Trump is accused of trying to pressure Ukraine to dig up dirt on former Vice President Joe Biden.
On Wednesday,  a new report from The Times of London claimed that Trump had asked British Prime Minister Boris Johnson to help him discredit Special Counsel Robert Mueller's investigation into Russian involvement in the 2016 election.
The Trump administration's attempts to undermine Mueller's conclusions have begun to ensnare key U.S. allies and foreign governments.