Robert De Niro Drops F-Bomb on CNN While Firing Back at Fox News: 'F*ck 'Em!'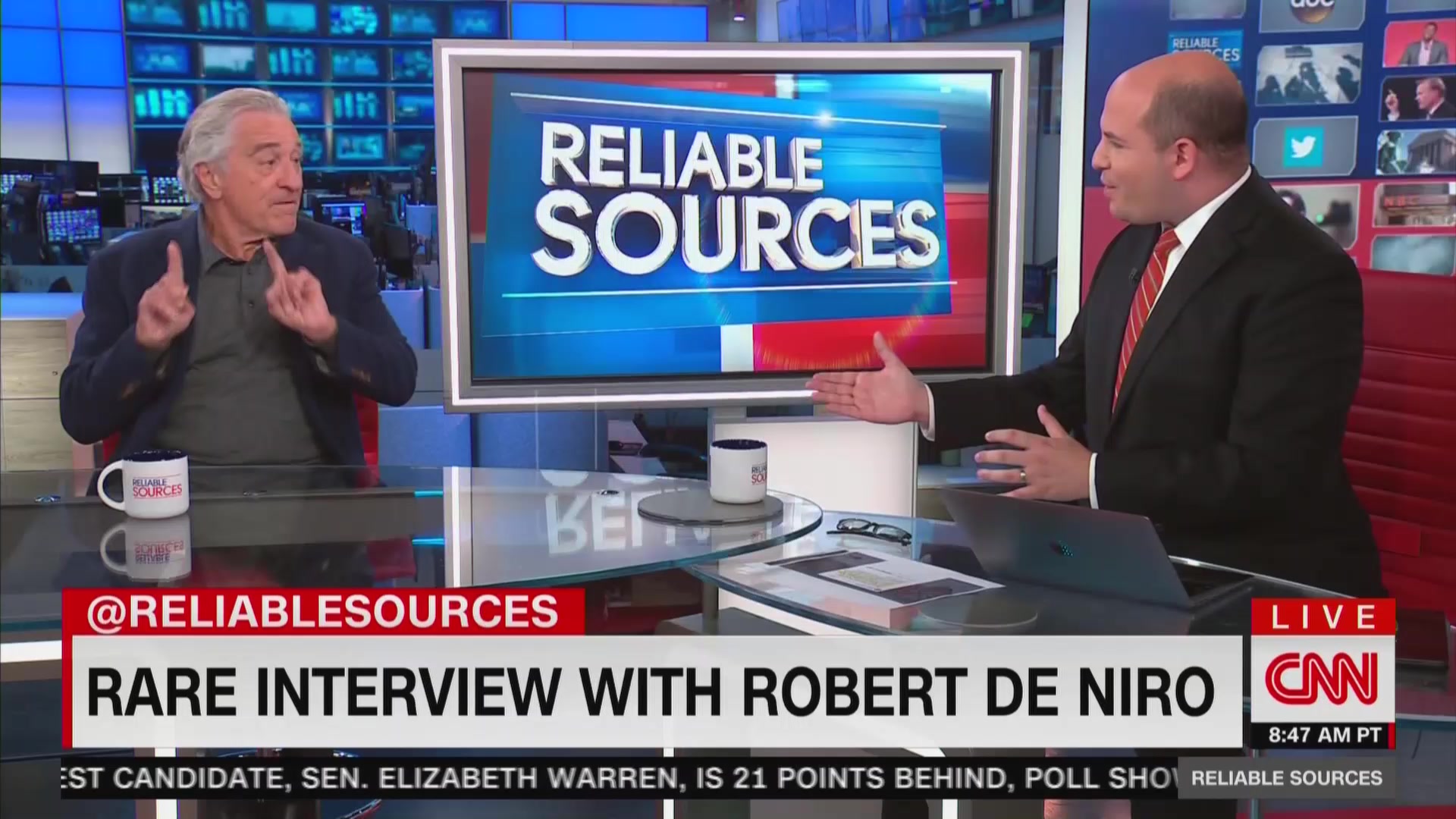 Things got very TV-MA on CNN's Reliable Sources on Sunday morning.
During an interview with CNN chief media correspondent Brian Stelter, Oscar-winning actor Robert De Niro was asked about his fierce criticism of President Donald Trump and the blowback he's gotten from conservative commentators — especially at Fox News — over his oftentimes profane anti-Trump stance.
The Irishman star pointed out that sometimes he feels that Trump is playing a role — much like an actor — but still doesn't understand why Fox News pundits "actually buy into this craziness."
"And when you say that, folks on Fox come after you. I remember the Tony's when you got up there and cursed," Stelter pointed out, referencing the actor saying "Fuck Trump!" on stage.
"Fuck 'em! Fuck 'em!" De Niro responded, prompting Stelter to remind the Taxi Driver star that "this is cable so it's not an FCC violation but it is still a Sunday morning" broadcast.
Watch the clip above, via CNN.