Acting DNI Says He's 'Not Aware' What Giuliani Does for Trump: I Just See Him on TV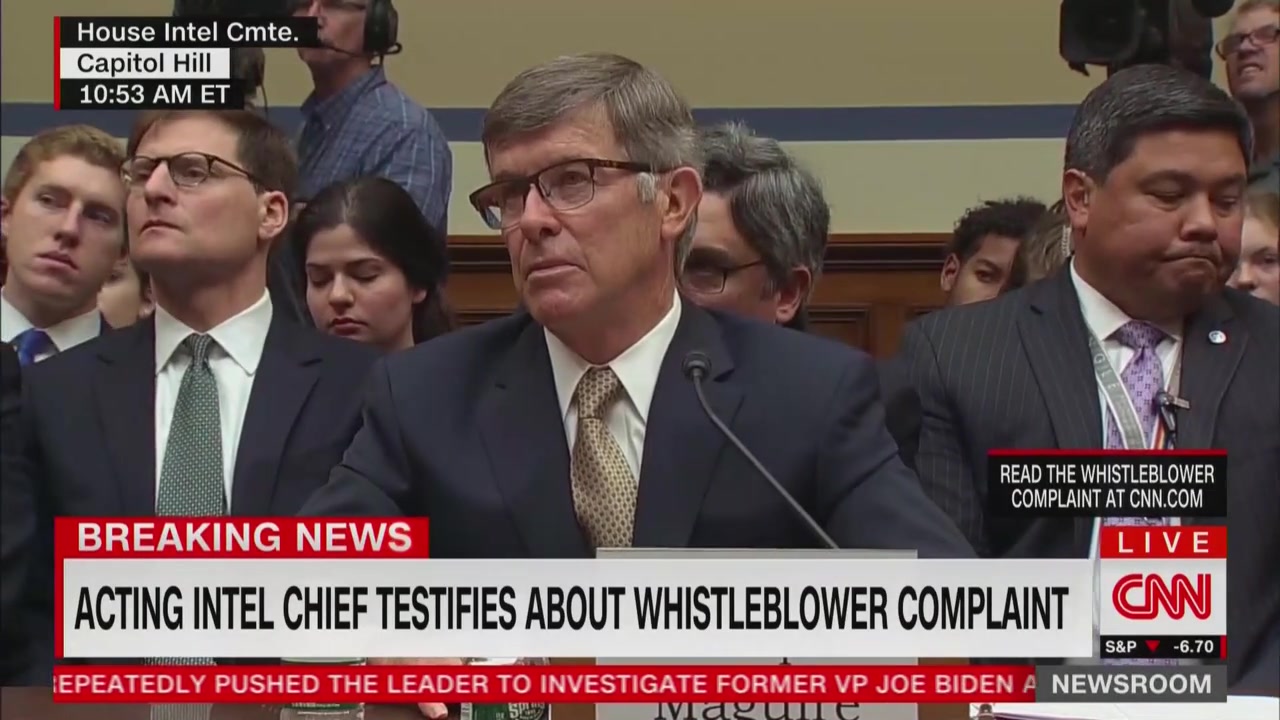 Acting Director of National Intelligence Joseph Maguire has said that he doesn't know what Rudy Giuliani does for President Donald Trump. Maguire was speaking before the House Intelligence Committee on the unfolding whisteblower scandal.
Democratic Congressman Mike Quigley asked Maguire if he believed people should be vetted before working in U.S. foreign policy. When Maguire said that vetting should take place, Quigley asked if he had any concerns about Giuliani apparently conducting foreign business on Trump's behalf.
"What is your understanding right now of what Mr. Giuliani's role is?" Quigley asked.
"Mr. Congressman, Congressman Quigley, I respectfully just referred to the White House to comment on the president's personal lawyer," Maguire said, referring to earlier testimony.
"You see that he's his personal lawyer," Quigley said. "We read in the complaint, we read in this modified transcript, he's mentioned five times. Your reaction to the fact that this civilian, without any of this vetting, has played this role."
Maguire dodged answering the question about Giuliani, continually referring Quigley to the White House.
Quigley wanted Maguire to comment on whether it was concerning that Giuliani was conducting foreign business, apparently without security clearance or the DNI's knowledge.
"Congressman Quigley, my only knowledge of what Mr. Giuliani does, I get from TV and from the news media. I am not aware of what he does for the President," Maguire said.
He continued to avoid expressing an opinion on Giuliani until Quigley's time expired. Giuliani has reportedly met with and spoken to Ukrainian officials several times over the past few months as part of an attempt to get that country to investigate former Vice President Joe Biden.
Maguire's apparent lack of knowledge about Giuliani – or his unwillingness to talk about it – is an interesting aspect of the former New York mayor's foreign activities.
Watch the video above, via CNN.