Whoopi Goldberg Shuts Down Meghan McCain: 'Don't Be So Dismissive When You Talk'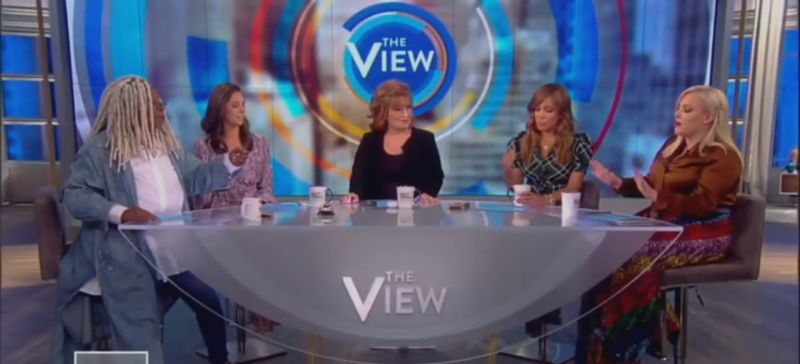 Whoopi Goldberg clashed with Meghan McCain on The View on Monday. They clashed over McCain's support for Republicans and Goldberg was not pleased by McCain's tone. The segment began with a discussion of President Donald Trump and his calls to Ukraine.
The show's co-hosts wondered why the Republican National Committee had raised so much money if the President and his party were so unpopular. Goldberg agreed that the issue was putting power before country but as she started to speak on the issue, McCain cut across her.
"You guys don't want power? You guys don't want power?" McCain said.
"Here's what I want," Goldberg said.
"I'm not saying you," McCain interrupted.
The two women continued to speak back and forth as Goldberg tried to make her point.
"I'll tell you what I want. I want somebody I can trust. I don't have to like everything he does. I don't have to agree with everything, but I am tired of someone telling me that — what does Judge Judy say? Somebody peed on my head and are telling me it's raining," she said.
McCain then defended her relationship with Republicans and talked about her own experiences.
"Well, here's the deal, if you can't see why people are upset about this," Goldberg said.
"Of course I see why people are upset," McCain said.
"Then don't be so dismissive when you're talking. That's how I feel," Goldberg said before they went to break.
Watch the video above, via ABC.