'Morning Joe' Guest: Trump's Ukraine Calls Are Like 'Wiretaps of Organized Crime Figures'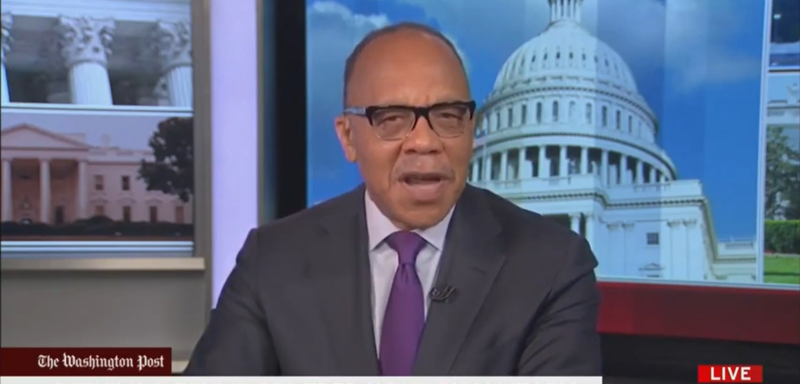 President Donald Trump's phone calls pressuring Ukraine are like wiretaps of organized crime, according to Washington Post columnist Eugene Robinson. Speaking on MSNBC's Morning Joe, Robinson compared the President's alleged attempts to get Ukraine to investigate former Vice President Joe Biden to the Mafia.
Co-host Joe Scarborough discussed Trump's conversations with Ukraine's president and the delay in aid to Ukraine that Trump seemed to admit was discussed in phone calls.
"Yeah, you would love this case if you were a prosecutor, wouldn't you?" Robinson said.
"Yes, I would," Scarborough agreed.
"And the question of whether or not there is an explicit proffer of a quid pro quo in the phone call is irrelevant," Robinson said.
"This is the kind of thing that prosecutors overhear on wiretaps of organized crime figures all the time, you know. You've got a nice little eastern half of your country there, be a shame if anything happened to it and you didn't get your military aid and, by the way, you need to investigate my potential rival for the presidency."
"This is truly — well, outrageous is a word we've used many times in the years. So we've run out of words but the fact that we know already … Let's investigate more and let's find out more. But the facts we know already are just on their face impeachable. This is insane."
"This cannot in the United States of America. Maybe in, you know, Robert Mugabe's Zimbabwe or someplace like that, but not in the United States of America. This is not the way our country does business. It's the way Donald Trump does business."
Watch the video above, via MSNBC.