Trump Admits Money Was on Table During Call With Ukraine President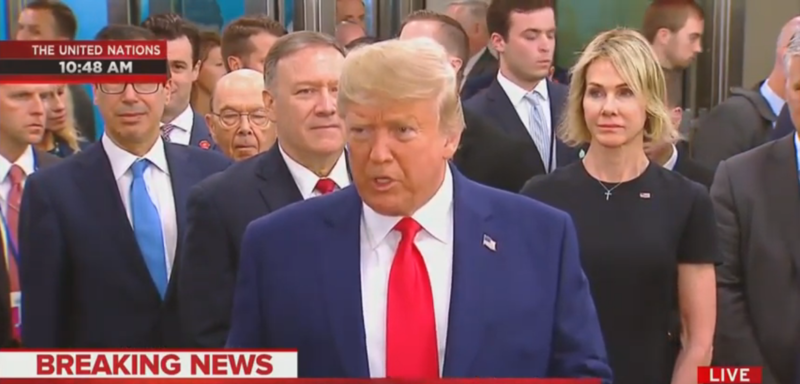 President Trump appeared to admit that he had withheld aid from Ukraine over what he called 'corruption' in answer to a question about former Vice President Joe Biden. The President has denied there was any request for a quid pro quo in exchange for aid but his statement seems to have undermined that claim.
"Let me just tell you, what Biden did was wrong," Trump told a press gaggle at the UN on Monday.
A reporter then asked Trump what he had said to Ukraine's president about Biden and his son Hunter.
https://www.youtube.com/watch?v=UqdoCqwdxrg&feature=youtu.be
"Well, you're going to see because what we are doing is we want honesty and when we deal with a country, we want honesty," Trump said.
"And I think with the new president you're going to see much more honesty in the Ukraine and that's what we're looking for. We're supporting a country. We want to make sure that country is honest."
"It's very important to talk about corruption. If you don't talk about corruption, why would you give money to a country that you think is corrupt? One of the reasons the new president got elected is he was going to stop corruption. So it's very important that on occasion you speak to somebody about corruption. Very important."
Trump and his personal lawyer Rudy Giuliani have accused Joe Biden of corruption involving Ukraine. Earlier on Monday, Giuliani admitted that he couldn't say with 100% certainty that Trump hadn't threatened to cut off aid. The President appears to have confirmed that he did just that.