Mika Brzezinski: Why Wasn't 'Mini-Trump' Corey Lewandowski Held In Contempt?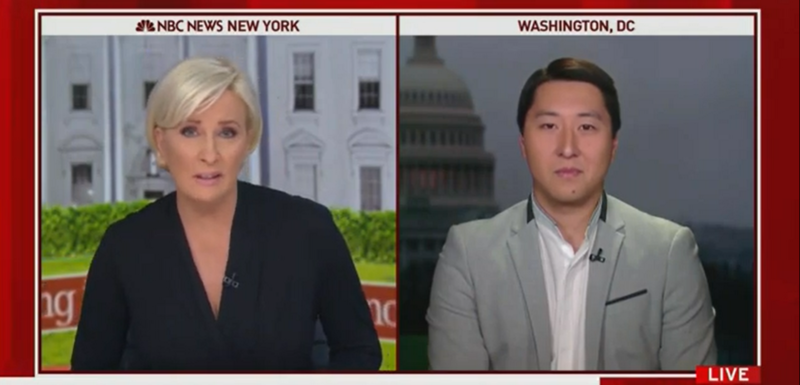 MSNBC's Mika Brzezinski thinks House Democrats should have held Corey Lewandowski in contempt. The former Trump campaign official stonewalled Congress during his testimony on Tuesday and the Morning Joe host wants Democrats to do something about it.
"It was a circus," Brzezinski said. "Throughout the day he was a mini-Trump. You can speak to Corey Lewandowski in real life and often you can see someone who doesn't seem like Trump but n front of the cameras he was playing for an audience of one."
"He was rude. He was insolent. He was stonewalling and then ultimately was revealed to be a liar after being shown that he went on a national  TV show, Ari Melber's, it's not like a camera was shoved in his face, and he chose to lie to the American people."
"That's what we discovered yesterday, it was a circus, but we learned something about Corey Lewandowski and his ability to lie to the American public for the president of the United States."
Brzezinski asked media strategist and former Republican Kurt Bardella about Lewandowski's behavior.
"My question to you is, at one point, since this is a reality show and since that's the game that the Trump Republicans are playing, why wouldn't Oversight, why wouldn't any of these committees file — charge him with contempt? These levers are there. Why not force some answers from some of these people who refuse to give them and are using, quite frankly, fake reasons not to give them?"
"A someone who used to spend years of my life helping choreograph hearings like this, I can tell you back in the Republican days, if we had had a witness comes before us who was this hostile, who was this obfuscating, who was down right disrespectful to the entire proceeding, we would have held him in contempt within five minutes of that proceeding," Bardella said.
Watch the video above, via MSNBC.