Laura Ingraham: Hollywood Is Selling the 'Skinny Jean, Crop Top, Pajama Boy Version of Masculinity'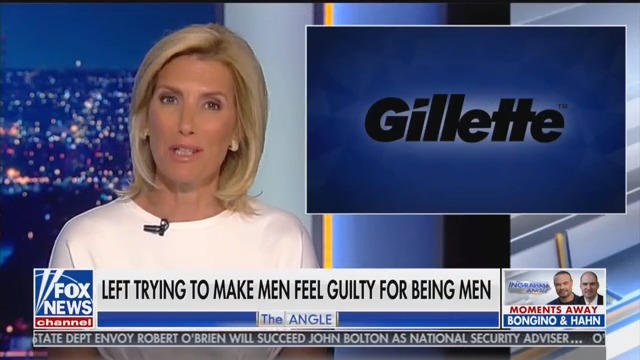 Fox News host Laura Ingraham complained on Wednesday night that the left and Hollywood have long been pushing a "pajama boy version of masculinity" as they wage battle against heterosexual males.
Leading off her primetime program by once again asserting that there's a "war against men," the right-wing Fox star said that the complaints about "toxic masculinity" have now "infected" nearly every area of American culture. This prompted her to loudly condemn Democratic presidential candidate Elizabeth Warren for crediting "hard-working women" for the country's success at a recent campaign rally.
"Well, of course, for years Hollywood has been pushing the skinny jean, crop top, pajama boy version of masculinity on us and we have gotten kind of used to it," she groused. "Now even time-honored male brands and businesses are trying to make men feel guilty about being men."
Read the rest of the piece at The Daily Beast.
Watch the clip above, via Fox News.