Sean Spicer Makes Most Embarrassing Plea for Votes on 'Dancing with the Stars' Ever, Period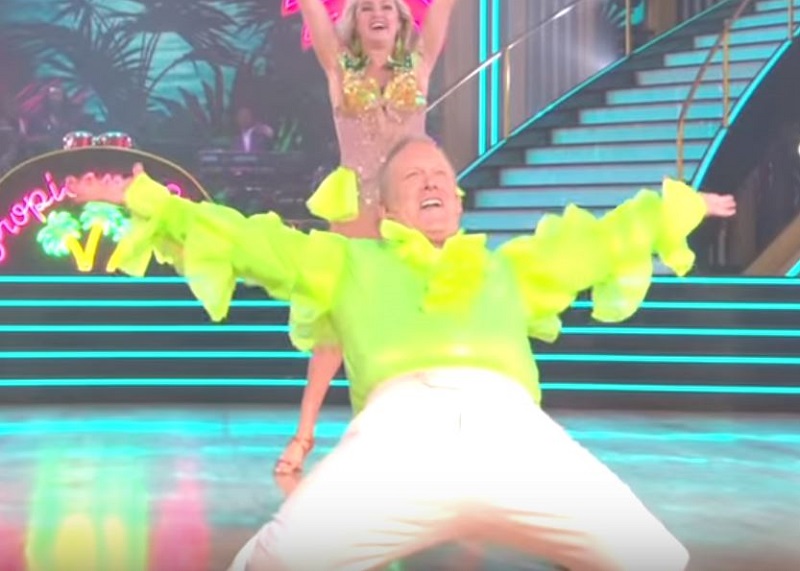 Former White House press secretary Sean Spicer made his debut on Dancing with the Stars on Monday night. On Tuesday morning he hurried back to his frontline position in the culture wars in a tweet he later deleted: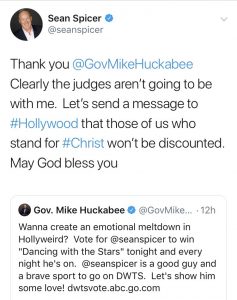 Spicer is a wealthy man best known for lying in service of Donald Trump and who has suffered no discernible career, financial, or reputational harm, at least on the right, for doing so. If there is anything more cynical than using his religion to drape himself in the mantle of victimhood just to earn votes in a reality show dancing competition when his religion is far and away the least objectionable thing about him, it is hard to imagine.
Spicer needs the help from the voting public because the judges gave him only 12 out of 30 possible points, landing him in next-to-last place.
https://www.youtube.com/watch?v=7YBEceR7oeM
Frankly, the Spice Girls should sue him for turning in such a poor performance to one of their songs.
At least Melissa McCarthy's performance as Spicer on Saturday Night Live was an intentional parody.
Watch the video above, via ABC.