'Morning Joe': Why Was Trump Desperate To Meet The Taliban And Iran?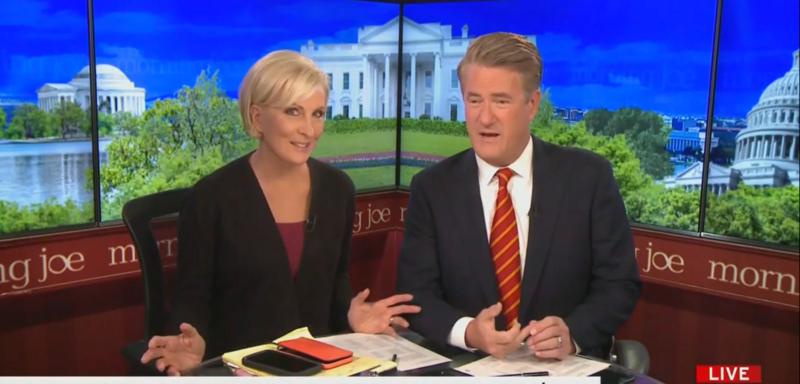 MSNBC's Morning Joe discussed President Donald Trump's recent u-turn on meeting with the president of Iran on Monday. Trump had previously said he would meet the Iranians without preconditions, but in a tweet he claimed that anyone reporting that fact was 'fake news'.
Footage clearly shows Trump and officials in his administration saying he would be willing to meet the Iranians without preconditions. Denying this directly contradicts what the President himself said. Co-hosts Joe Scarborough and Mika Brzezinski wondered why Trump was so keen to meet the Iranians in the first place.
"It's fascinating. You have — Donald Trump was desperate to meet with the Taliban in Camp David," Scarborough said. "And then he learned the Taliban are bad people. Right?"
"Then the President has grown increasingly desperate to meet with the Iranians. And now he awakens to find that the Iranians are a disrupting force in the Middle East."
"You have to ask, is he really just discovering this?" Brzezinski said. "Or is it all happening in plain sight? What's going on?"
"The President, with North Korea, desperate to meet with and strike a deal with North Korea despite the fact that Kim Jong Un keeps making him look like a fool every week with new missile tests that, actually, are going to improve his long-range ability to strike the United States in a few years with nuclear warheads. This foreign policy, again, disturbing because he not only insults democratic allies across Europe, he also continues to embrace…"
"Cozy up," Brzezinski interjected.
"For some reason, and cozy up to the worst regimes across the planet."
Watch the video above, via MSNBC.