Krystal Ball Threatens to Sue Rush Limbaugh Over His False Smearing of Her on His Radio Show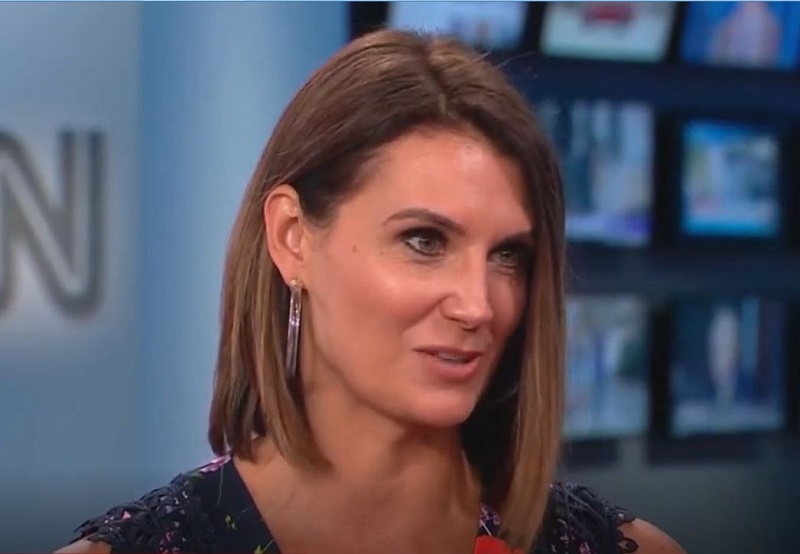 Will Rush Limbaugh have to open his checkbook for smearing Krystal Ball?
He will if Ball follows through on her threat to sue the radio yakker over his offensive and incorrect comments about her earlier this week.
Ball, the former MSNBC host who now works for HillTV, discussed the incident with Brian Stelter on CNN's Reliable Sources on Sunday morning.
Early in September, Limbaugh had incorrectly claimed on his radio show that Ball had posed for nude pictures when she was 14 or 15. After letting it lie for a bit, Ball publicly slammed Limbaugh for the lie.
The next day, Limbaugh fumbled through a correction, saying he thought he remembered the story from Ball's run for Congress in 2010 but "it turns out that wasn't quite true." (The photos that surfaced back then were of Ball and her then-boyfriend joking around with a dildo at a Christmas party shortly after graduating college.)
Stelter growled at Limbaugh that he should learn how to say the words "I'm sorry." Then he turned to Ball to explain why she had spoken up:
"But really more importantly, slut-shaming is a very common tactic that is employed against women to sort of shut down their voices, to make them irrelevant, to say that they can't be leaders. And I didn't want this particular incident to go unchallenged. I wanted other women to know that, you know, you can speak out and you can fight back. And people like this can be held at least somewhat to account."
Stelter then asked if she might sue Limbaugh:
"The thought has occurred to me. And based on the legal advice that I have received, even for someone like myself who is a public figure, where there's an added, you know, level of scrutiny, you have to prove actual malice, which just means that they either knew it was a lie or there was a reckless disregard for the truth, I think he quite clearly meets that level, right? He didn't care — this was — none of this was remotely true and he didn't care."
Limbaugh and Ball battled a few years ago when she tried to organize a sponsor boycott against him over his slut-shaming of Sandra Fluke. Obviously he has learned nothing since then, as he tried to pull a similar routine on Ball herself this time.
Hope his libel insurance is paid up.
Watch the clip above, via CNN.