Mnuchin: This National Security Team Is Not a Mess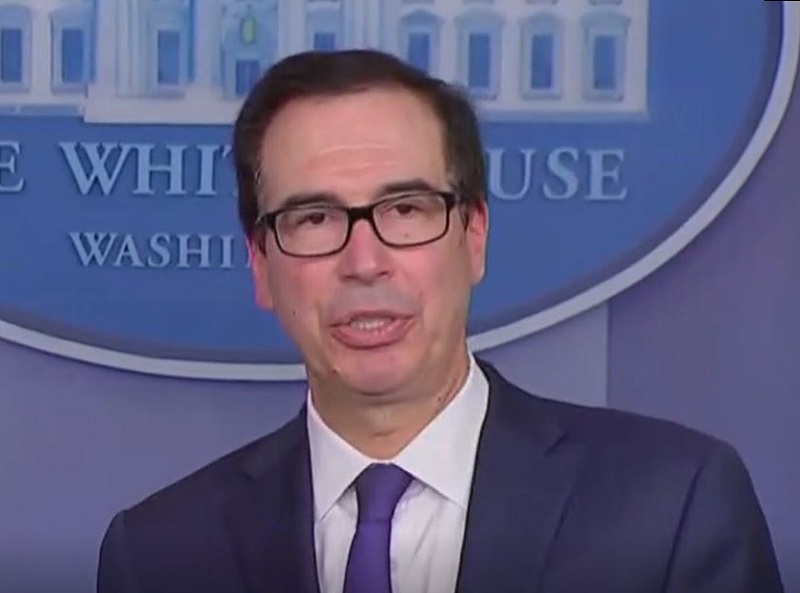 Treasury Secretary Steve Mnuchin was asked at a press conference early Tuesday afternoon if the current national security team is "a mess." Mnuchin termed the question "the most ridiculous question I've ever heard."
And the man knows ridiculous, he works for Donald Trump.
The question came during a press briefing Mnuchin and Secretary of State Mike Pompeo held to announce some updates to the president's authority to impose sanctions against groups and individuals who finance terrorism. John Bolton would have participated in the briefing as well, but he had just been fired from his job as National Security Advisor.
The firing seemed to blindside everyone, despite Bolton's known disagreements with President Trump. Only an hour before the president announced the firing on Twitter, the White House press office had announced that the briefing would include the now-former NSA. Given that Bolton was Trump's fourth National Security Advisor (including Keith Kellogg, who served as Acting NSA for a week after Mike Flynn was fired), it seems fair that a reporter asked Mnuchin if "this national security team is a mess."
Mnuchin, after belittling the question, noted that there are many people on the national security team, including himself, Pompeo, the White House Chief of Staff and others.
What he did not note is that Bolton is the third NSA fired by Trump in two and a half years, and that such instability at the top level of national security conveys a message to the rest of the world that the Americna government is being run in a chaotic fashion. It was not even a particularly convincing effort by Mnuchin.
Watch the video above, via MSNBC.