Laura Ingraham's Interview With Black NFL Star Blows Up In Her Face: 'I Read the Article!'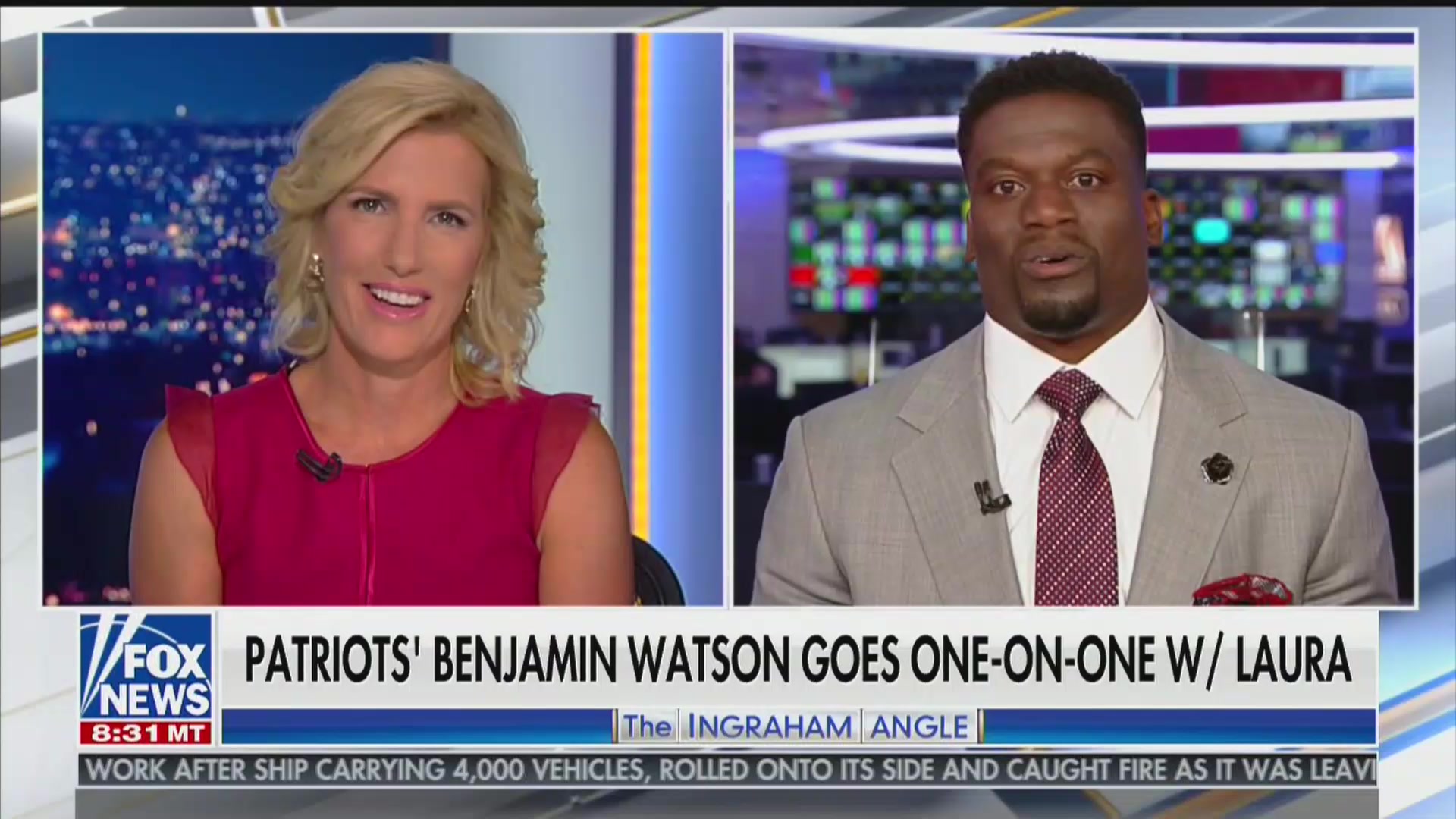 Things didn't go as planned for Fox News' Laura Ingraham at the end of a Monday night interview with New England Patriots tight end Ben Watson, causing the conservative primetime star to stumble when she realized her guest didn't see eye-to-eye with her on a specific topic.
Watson, who had just spent the majority of the segment defending New Orleans quarterback Drew Brees involvement with anti-LGBTQ groups Focus on the Family, was then asked to react to Atlantic writer Jemele Hill's call for elite black athletes to stop attending white-majority colleges—an article that has predictably sparked outrage on the right.
"When I saw the uproar over it, I read the article," Watson told the Ingraham Angle host. "I agreed with her. She had some great points in that article there."
Eventually, it was all going to come down to accusing the Jewish candidate in the race of being an anti-Semite, wasn't it? pic.twitter.com/4gnoZ80d7X

— Justin Baragona (@justinbaragona) September 10, 2019
Read the rest of the piece at The Daily Beast.
Watch the clip above, via Fox News.