Shep Smith Scorches Trump: 'He Decries Fake News That Isn't and Disseminates Fake News That Is'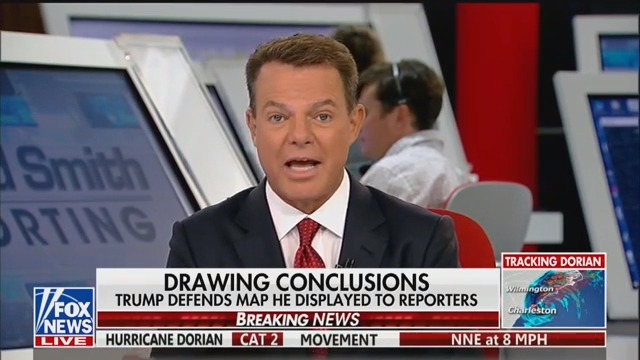 With President Donald Trump continuing to double down on his bizarre false claim that Alabama was at one point in the path of Hurricane Dorian, Fox News anchor Shepard Smith took the president to task on Thursday afternoon for his days-long obsession of insisting he's right over obviously inaccurate information.
"Why would the president of the United States do this?" Smith wondered aloud. "He decries fake news that isn't and disseminates fake news that is. Think China pays the tariffs. The wall is going up. Historic inauguration crowds. The Russia probe was a witch hunt. You need an ID to buy cereal. Noise from windmills causes cancer. It's endless!"
Read the rest of the piece at The Daily Beast.
Watch the clip above, via Fox News.