Did President Trump Release a Classified Photo of an Iranian Satellite Launch Site Just to Troll Iran?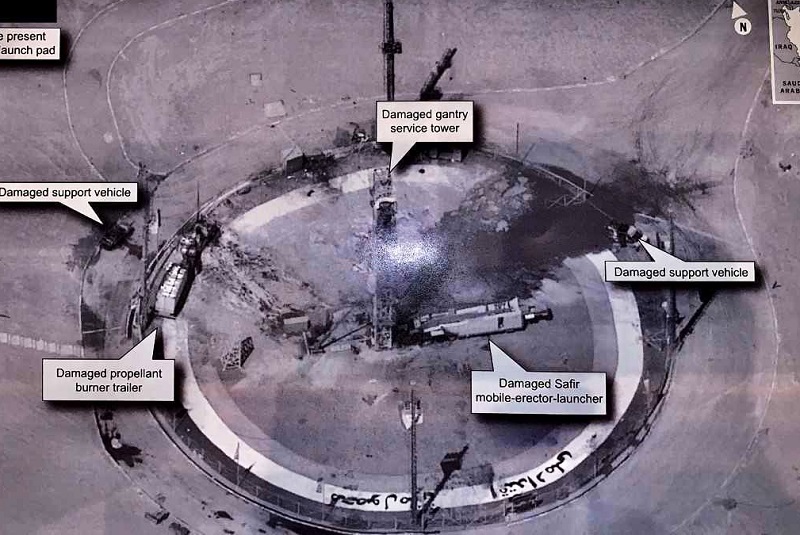 There are likely to be many, many questions about this tweet from President Trump. Foremost among them: Why?
The United States of America was not involved in the catastrophic accident during final launch preparations for the Safir SLV Launch at Semnan Launch Site One in Iran. I wish Iran best wishes and good luck in determining what happened at Site One. pic.twitter.com/z0iDj2L0Y3

— Donald J. Trump (@realDonaldTrump) August 30, 2019
This accident took place on Thursday. Publicly available imagery from commercial companies is not particularly detailed, as is clear from this image that has been showing up in wire service stories:
So Iran tried and failed to launch a satellite today – https://t.co/7SM5v0J39X pic.twitter.com/yB5nZsXbBr

— Dave Schmerler (@DaveSchmerler) August 29, 2019
Trump has expressed anger that the Obama administration's nuclear deal with Iran did not put any limits on that nation's ballistic missile capabilities. The United States says that same ballistic missile technology can be applied to satellite launches. Here is photographic evidence of that failure, which Trump would surely enjoy seeing and would probably love to share with others. Even the act of attempting a launch, whether it is successful or not, feeds his narrative that Iran is a rogue state thumbing its nose at the world.
Now note the difference in both resolution and distance from the subject between the photos.
The president does have the power to declassify previously classified material. Such a close-up photo of the launch site in Iran raises the question of whether this was a classified photo taken by a secret U.S. satellite or drone. And if it was classified, did Trump declassify it simply so he could tweet it out in order to gloat about the failed launch?
It certainly would not be beneath him.