Larry Kudlow: Trump 'Didn't Exactly Hear' Question Asking If He Had 'Second Thoughts'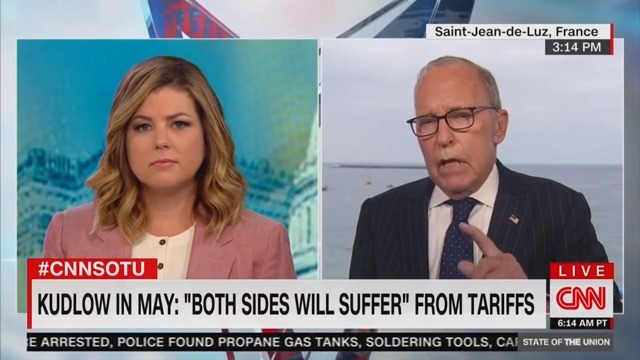 White House economic adviser Larry Kudlow attempted to spin President Trump's remarks this weekend in which he expressed regret over his escalating trade war with China, claiming on Sunday that the president didn't "hear the question" when asked if he had second thoughts.
Appearing on CNN's State of the Union, Kudlow was immediately confronted with Trump's comments by guest host Brianna Keilar. The Trump adviser, however, insisted that the president was being misinterpreted.
"Well, look, if I can reinterpret that," Kudlow noted. "I mean, he spoke to us, he didn't exactly hear the question. Actually what he was intending to say he always has second thoughts and actually had second thoughts about possibly a higher tariff response to China."
Read the rest of the piece at The Daily Beast.
Watch the clip above, via CNN.