'Morning Joe' Praises Biden's 'Very Powerful' Ad: A Reaffirmation Of Who We Are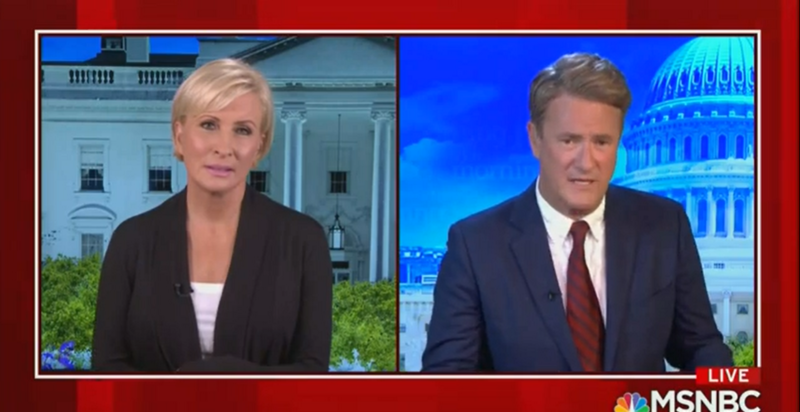 Former Vice President Joe Biden launched his first TV ad of the 2020 presidential campaign on Tuesday and MSNBC's Morning Joe jumped in with praise and analysis. The 60 second ad attacks President Donald Trump while making the case for Biden's record.
"I liked it a lot," co-host Mika Brzezinski said. "I think it hearkened back to some of the positives of the Obama era but it didn't depend on them and he stood up for himself in the ad. His experience speaks for itself."
"When you're making a decision in the Democratic field, it's hard not to look at Joe Biden's experience, not just professionally with decades serving in Washington and then wanting to go back again, which is saying a lot about who he is."
"But also personally, and you look at what this nation is looking for, kind of a reaffirmation of who we are. It feels like he's the perfect vessel for that. That's my opinion. That's how I personally feel."
Co-host Joe Scarborough played the ad again before Reverend Al Sharpton weighed in.
"I think, first of all, about the ad, I think it was well done," Sharpton said. "Because it does set Joe Biden in the whole legacy of the Obama years and at the same time it deals with the contemporary scene that we're dealing with like a defining moment with Charlottesville and this whole rancor and acrimony we have come to almost see as normal under the Trump years."
"He promotes himself as the continuity of good years this country saw and as someone that can deal with the contemporary scene. So I think it was done well and I think it is the way he can try to sell his candidacy without trying to act like a man in his mid-70s that's all of a sudden becoming a new rock star."
Scarborough agreed.
"The ad's very powerful, it's very strong. It's obviously gonna to help him," he said.
Watch the video above, via MSNBC.