Joe Biden's First TV Ad Takes Aim At 'Erratic, Vicious, Bullying' President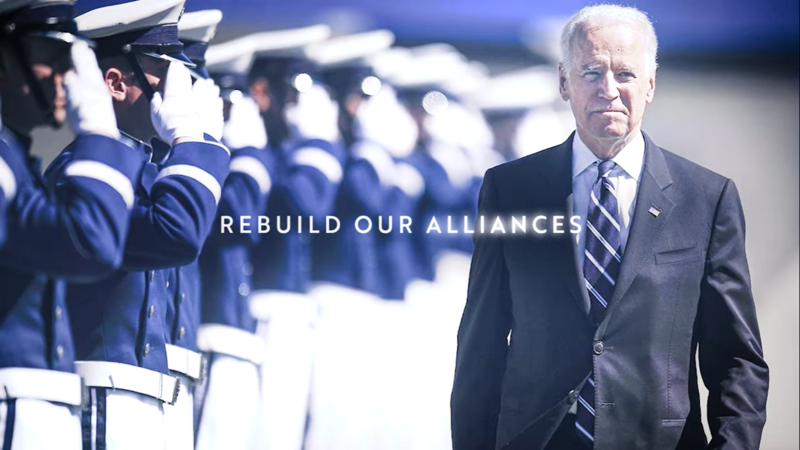 Former Vice President Joe Biden unveiled his first TV ad of the 2020 campaign on Tuesday. The Democratic front runner will run the minute-long ad as part of a major media push that will include a six-figure spend across TV and social media.
The ad, entitled 'Bones', tells voters that the 2020 election is different, so different that they can feel it in their bones. From this rather hokey image, the campaign ad lays out a relatively positive message about Biden's achievements as vice president.
Biden's first TV spot strongly links him to President Barack Obama and is unashamed in associating him with Obama's signature achievements, including saving the American economy and giving 100 million people healthcare coverage.
However, Biden also takes aim at President Donald Trump. Once again, the Biden campaign has chosen to highlight the events at Charlottesville, which Biden says induced him to enter the campaign. Trump's now infamous 'fine people' comment has formed a major part of Biden's campaign.
The ad briefly attacks Trump as an 'erratic, vicious, bullying' president, while touting Biden's good poll numbers in a hypothetical match-up against Trump. Biden's ad is the latest escalation in the long campaign for the Democratic presidential nomination, with more likely to be on the way.
Watch the ad above, via YouTube.