Trump Falls Out with One of His Oldest Friends Over Corruption Allegations Surrounding Inauguration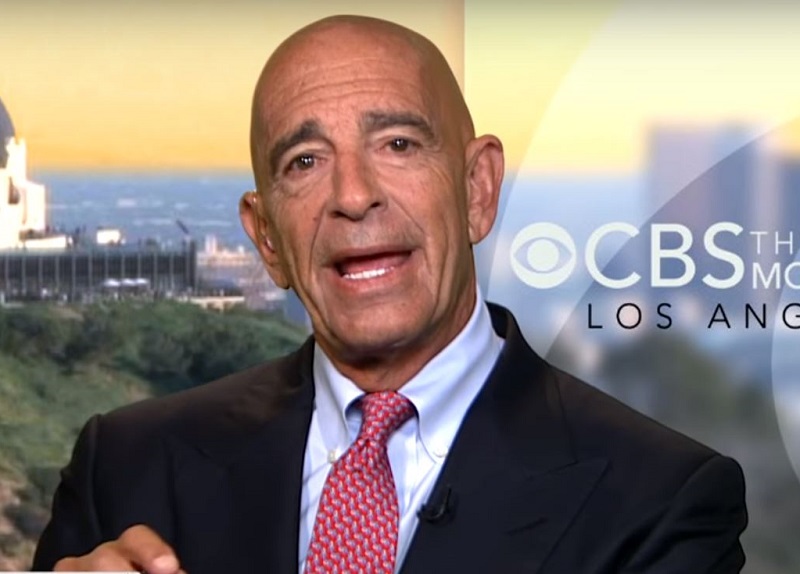 Politico reports that Donald Trump has had a falling-out with Tom Barrack, his longtime friend and one of his most ardent supporters.
There appear to be multiple reasons for the split, but the big one is Barrack's tenure as chairman of Trump's inauguration committee. Federal prosecutors are now investigating that committee to determine if any of the $107 million raised was misspent or used to buy access to Trump. There is also a question of whether any of the money came from foreign donors, which would violate campaign finance laws.
The key grafs from Politico:
Trump was "really upset" to read reports about Barrack's role in allegedly making it easy for some foreigners and others to try to spend money to get access to Trump and his inner circle and whether some of the inauguration money was misspent, according to a senior administration official.

"The president was really surprised to read all about the inauguration and who was trying to buy access and how, because the president doesn't get any of that money," said the official.
In other words, Trump does not appear to have been upset about the possible corruption. He is upset because he wasn't getting a cut. It really is The Godfather presidency.
This is not an unusual stance for Trump, who reportedly gets particularly angry at the thought of people making money off his name. He has been known to sneer at anyone who falls out of his favor by noting that the person would not be famous or have made money on a project if not for an association with Donald Trump.
The story also claims that Trump began souring on Barrack because the businessman "would tell him things he didn't want to hear." Barrack was known as one of the few straight shooters in Trump's inner circle, a person who was not afraid to criticize the president for some of his more racist rhetoric towards Muslims and immigrants.
As for the split with Barrack, such a falling out is not unusual for Trump, who often casts people out of his life when they displease him, only to bring them back later.
Read the full story here.