Larry Kudlow Does Not Dismiss Idea that Trump Administration Is Looking Into Buying Greenland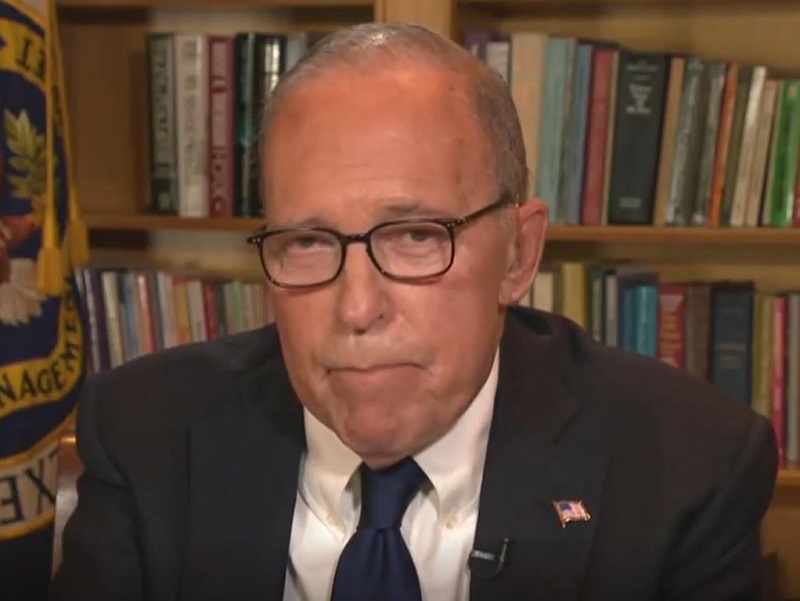 Having dismissed the possibility of a recession on Sunday morning, Trump economic advisor Larry Kudlow turned to the more pressing issue on America's mind: is the nation buying Greenland?
Sure it seems silly, but buying Alaska sounded silly once upon a time, and now we have Sarah Palin. Seward's Folly, indeed.
Kudlow addressed the question on Fox News Sunday, where Dana Perino was filling in for Chris Wallace. Towards the end of the interview, Perino brought up the subject of Greenland by asking Kudlow if she could be part of any surveying trip to the country.
Kudlow laughed it off, but did not rule out the possibility that the administration is seriously considering pursuing this purchase, even if Greenland's current owner Denmark has already said it is not for sale:
"It's an interesting story. It's developing, we're looking at it, we don't know. Years ago Harry Truman wanted to buy Greenland. Denmark owns Greenland. Denmark is an ally. Greenland is a strategic place up there and they've got a lot of valuable minerals. I don't want to predict an outcome. I'm just saying the president, who knows a thing or two about buying real estate, wants to take a look."
The glaciers that cover much of Greenland are melting at an exponential rate. Say what you want about Donald Trump, the man knows how to buy distressed properties. And then run them into the ground.
It is true that Harry Truman wanted to buy Greenland back in 1946, because its location made it militarily significant in building a bulwark against possible Soviet expansionism. And it is true that there are a lot of valuable minerals in Greenland that are going to be more accessible as the glaciers keep melting. Which is also why Denmark would probably be crazy to sell the island now, even if it wanted to.
Then of course there is the question of how Greenland's 56,000 or so residents might feel about this idea, though no one seems to be concerned with them.
Watch the video above, via Fox.