Larry Kudlow Does Not See a Recession on the Horizon, Didn't See One in 2007 Either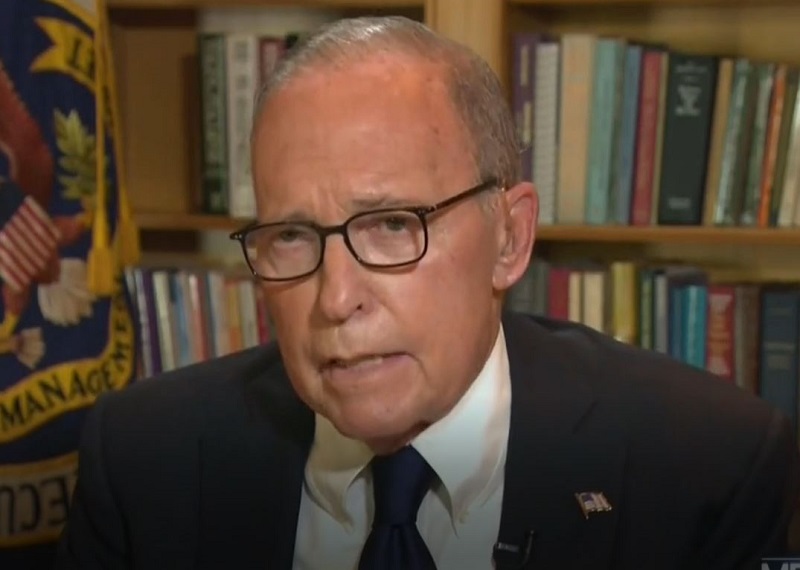 Trump economic advisor Larry Kudlow told Chuck Todd on Sunday's Meet the Press that he doesn't see a recession on the horizon for the American economy.
Todd had pointed out that the general consensus among economists seems to be that particularly thanks to Trump's trade war with China, "there are some rough waters ahead" for the economy. Kudlow's response: "I sure don't see a recession."
Kudlow also infamously said the same thing about the American economy a little over a decade ago, immediately before it plunged into the deepest recession in 80 years. So everyone should probably check their savings account and start cutting back on expenditures.
Kudlow then went through some reasons why he does not think a recession is on the horizon, ending with "Let's not be afraid of optimism" as Todd giggled and failed to point out that most economists and other learned observers seem to disagree with Kudlow.
Todd then went back to the trade war by asking Kudlow if he would admit that businesses aren't spending as much as they could right now because of concerns about China. Kudlow came back with some gibberish about business investment slowing down because oil prices have dropped. He seems to think that consumer spending will cover for this slowdown. Spoiler alert: that is highly unlikely and unsustainable. Kudlow does not offer any evidence (besides his own optimism) to believe he is correct.
Finally, Todd brought up Kudlow's 2007 comments that he didn't see a recession coming and said that while he admires the optimism, the "data is pointing in another direction."
Kudlow responded with a mea culpa, sort of:
"Well, I plead guilty to that late 2007 forecast…However, just a wee bit of Kudlow defense now. By February and March on CNBC in those days, I did go to the recession call. So I will plead that I did see it. I don't know that anybody saw that kind of crash. But look, this is not then. This is not then."
No, it's not 2007. Larry Kudlow does not seem to want to admit that recessions can be caused by different factors.
Kudlow didn't see that recession coming, but trust him, he's right when he doesn't see one coming now.
Watch the video above, via NBC News.