Ex-GOP Rep Wonders If Steve King Is 'Out of His Mind' Following Rape and Incest Remarks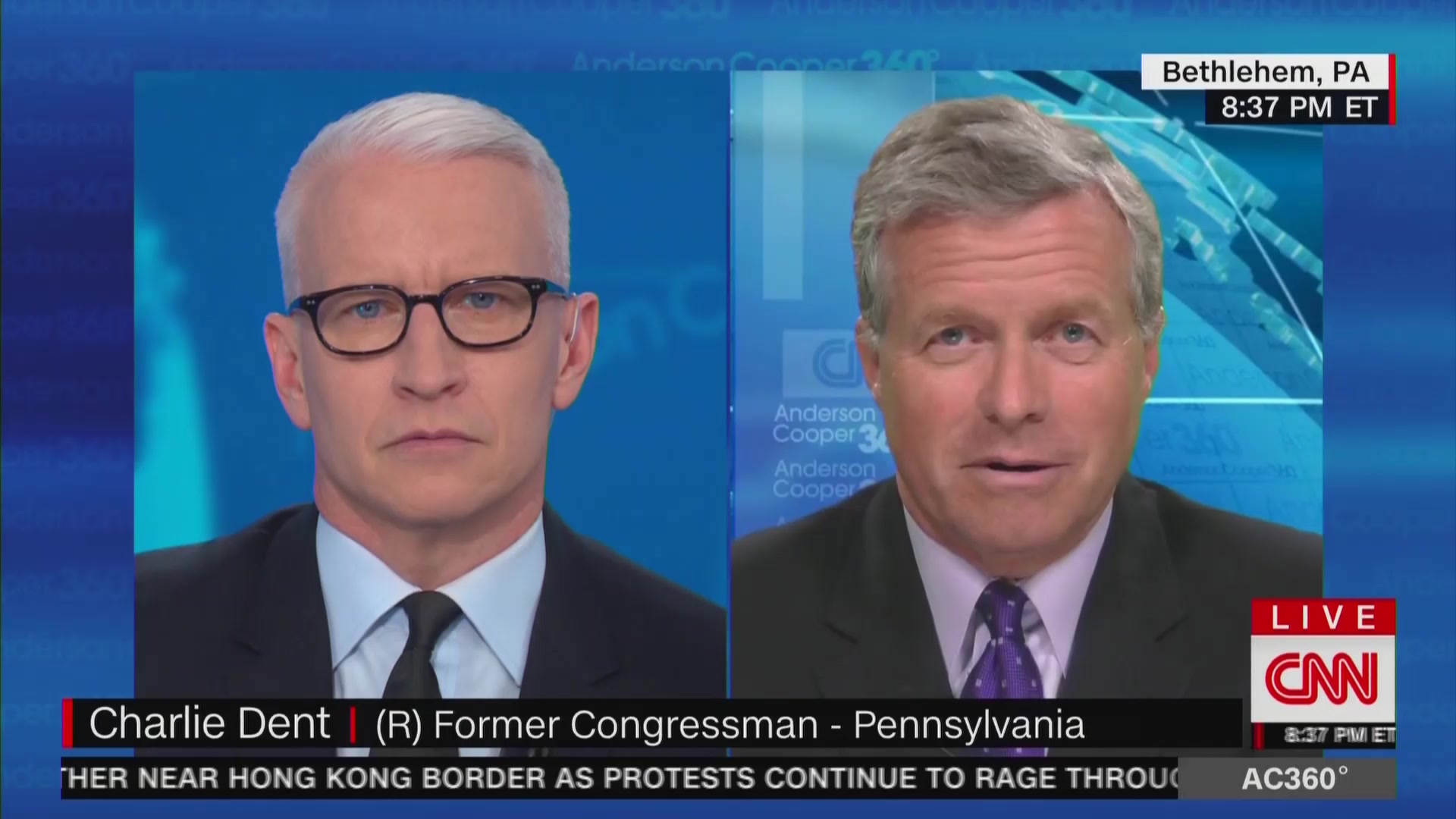 A former Republican colleague of Rep. Steve King (R-IA) wondered aloud on Tuesday night whether or not King has lost his mind following the conservative lawmaker's latest outrageous remarks in which he said humanity wouldn't exist without rape and incest.
Dent, a Never Trump Republican who is now a CNN political commentator, noted that "on a personal level" King was friendly but that these latest remarks were "just so outlandish."
"They're out of bounds, out of control," he added. "I mean, you wonder if he's out of his mind."
Read the rest of the piece at The Daily Beast.
Watch the clip above, via CNN.