Attorney General Bill Barr Promises 'Justice' for Epstein Victims Despite Billionaire's Suicide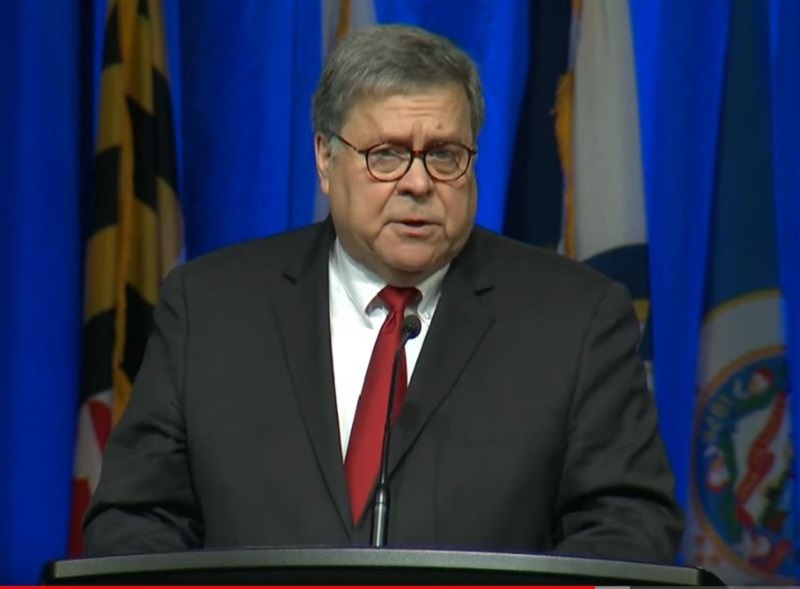 Attorney General Bill Barr promised that the criminal case involving Jeffrey Epstein's alleged sex trafficking will continue despite the billionaire's suicide this past weekend.
Barr made the remarks during a speech at the annual conference of the Fraternal Order of Police, which is being held in New Orleans.
https://www.youtube.com/watch?v=3hynqy08aXE
The attorney general pronounced both himself and the entire Department of Justice "appalled" and "angry" that the guards and administrators at the Metropolitan Correctional Center where Epstein was being held had failed to secure him.
He was also upset by reports about general conditions at the MCC, including understaffing that forces many guards to work overtime and possibly led to carelessness on their part:
"We are now learning of serious irregularities at this facility that are deeply concerning and that demand a thorough investigation…We will get to the bottom of what happened at the MCC and we will hold people accountable for this failure."
Barr also expressed outrage at the thought that Epstein's victims have been denied the opportunity to confront him in court and to have their stories told. And, he warned, the billionaire's death does not mean anyone who might be implicated in his crimes can rest easy:
"Let me assure you that this case will continue on against anyone who was complicit with Epstein. Any co-conspirators should not rest easy. The victims deserve justice, and we will ensure they get it."
Watch Barr's remarks in the video above, via CNN.