CNN Host Calls Out Trump Flack for Defending President Laughing Off 'Shoot Them' Comments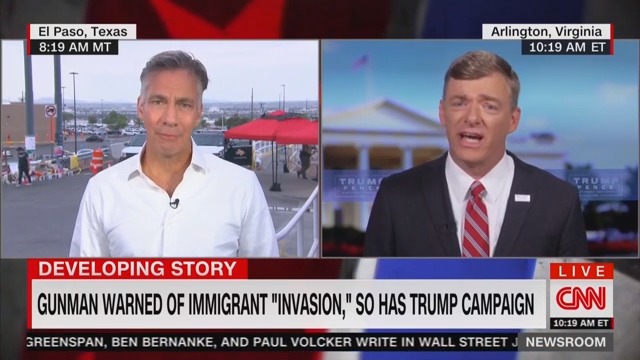 CNN host Jim Sciutto called out Trump campaign adviser Marc Lotter on Tuesday after Lotter falsely accused Sciutto of referencing a deceptively edited clip to claim President Trump had laughed off a rallygoer who suggested undocumented immigrants should be shot.
"The President of the United States there on a bully pulpit laughing when the crowd shouts out 'shoot them,'" the CNN host declared. "Is that an appropriate response from a sitting president?"
Lotter, however, felt that the president at that time acknowledged that "we're not a country that uses weapons against people who are coming across our border illegally" and Trump dismissed "that comment being shouted out by that person."
Read the rest of the piece at The Daily Beast.
Watch the clip above, via CNN.