Ted Cruz Jeered by Crowd at LAX: 'Free the Children!'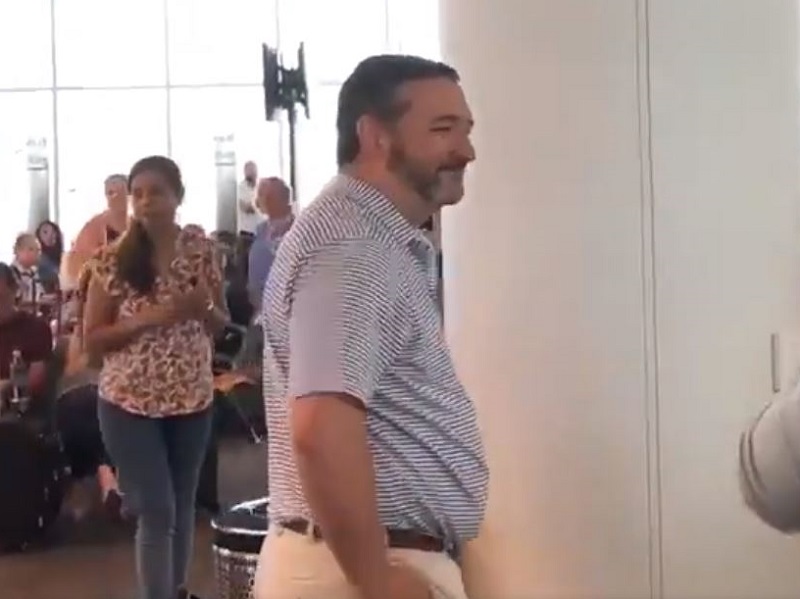 Air travel is stressful enough under normal circumstances. But if you are Ted Cruz, Texas Republican and vocal supporter of the migrant detention camps on the southern border, it can be downright brutal.
Cruz had just landed at Los Angeles International Airport when a crowd surrounded him and began chanting "Free the children!"
#TedCruz was at #LAX but folks weren't so happy about it pic.twitter.com/uSuAiNRc2H

— naomimonster (@naomimonster1) July 29, 2019
The senator, not seeming to know what else to do, shoved his hands in his pockets and just stood there. Then one person hopped in to get her picture taken with Cruz, who put his arm around her as if posing while the jeers rained down on him.
Activists have long been advocating for making public spaces uncomfortable or even downright hostile to the presence of Trump administration officials and their supporters as a pushback against some of Trump's more inhumane policies, particularly on immigration. White House officials have been asked to leave or chased out of restaurants by chanting crowds on multiple occasions, to cite an example.
If Cruz wants to be able to change planes in peace, he'll need to do a lot better at his job.
Watch the video in the embedded tweet above, via Twitter.