'Fox & Friends': Mueller Is 'Getting Older', Today's Hearings Could Be 'Exhausting'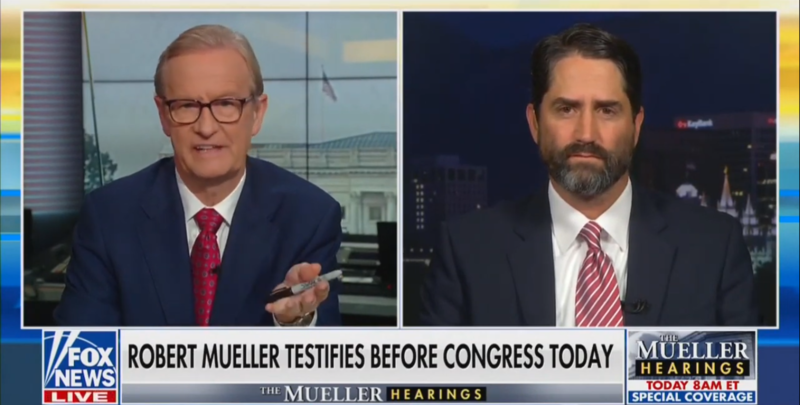 Fox & Friends is preparing for Special Counsel Robert Mueller to testify before Congress later today by returning to their favorite talking points, including the Steele Dossier, FBI agents critical of President Donald Trump and the 'No Collusion' narrative.
Former US attorney for Utah Brett Tolman obligingly ran through the usual list of issues that Fox News wants Republicans to ask Mueller and then co-host Steve Doocy returned to a lesser-known tactic that Fox has deployed in the past: suggesting Mueller is old or in ill health.
"Five hours of testimony scheduled so far," Doocy said
"That's gruelling. Can Mr Mueller handle that? Because we haven't seen him more than 10 minutes in public for a long time."
"I think Bob is getting older," Tolman said. "I think these are exhausting days."
"You're having five-minute question and answer responses, none of which do you ever feel you're getting a full answer or full exposure of the issue and so I think this gonna be very difficult for Bob."
"Well, we'll find out," Doocy said.
Mueller is 74-years-old. President Trump is 73. Fox News has previously suggested that Mueller doesn't even know what's in the Mueller Report – a tactic designed to undermine him. Similar claims of potential mental incompetence have been made about Hillary Clinton and Joe Biden, often on Fox News.
Watch the video above, via Fox News.