Fox's Chris Wallace Grills Stephen Miller: 'No Question' Trump's 'Stoking Racial Divisions'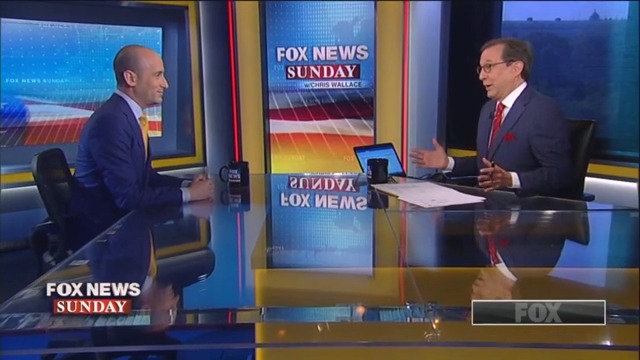 Making his first major television interview in months, White House senior policy adviser Stephen Miller found himself grilled relentlessly by Fox News anchor Chris Wallace on Sunday over President Trump's repeated racist taunts of Democratic congresswomen of color.
"Nobody has any problem with what the president's policies have been, it's when he goes into stoking racial fears," the Fox host declared. "I've never called any of his Tweets racist, but there's no question that he is stoking racial divisions."
Read the rest of the piece at The Daily Beast.
Watch the clip above, via Fox.