Rand Paul Blocks 9/11 Victims Fund, Wants to Debate Deficit Caused by Tax Cuts He Voted For First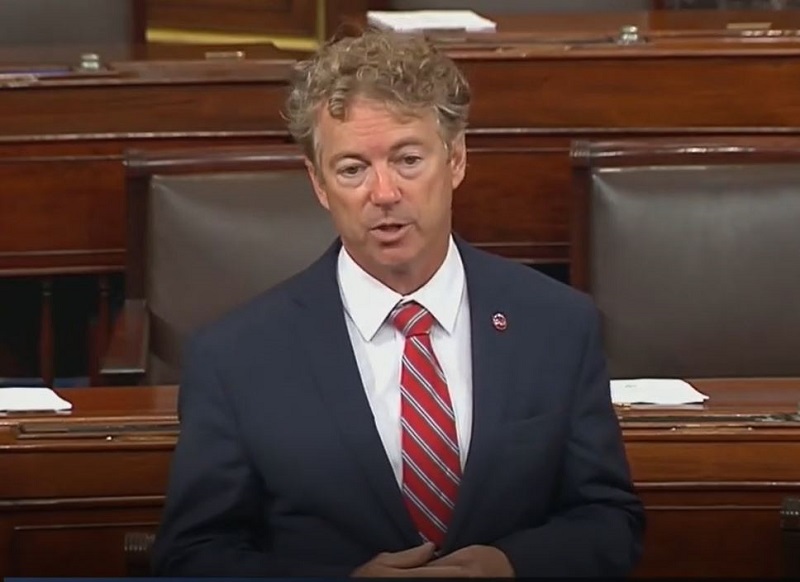 Sen. Rand Paul blocked an extension of the September 11th Victim Compensation Fund on Wednesday, citing his concerns about the national debt as justification.
Sen. Kirsten Gillibrand (D-NY) had asked the Senate to pass by unanimous consent a version of the bill that passed the House last week with an overwhelming majority. That was when Paul objected.
"It has long been my feeling that we need to address our massive debt in this country. We have a $22 trillion debt. We're adding debt at about a trillion dollars a year. Therefore, any new spending that we are approaching, any new program that will have the longevity of 70, 80 years should be offset by cutting spending that's less valuable. We need at the very least to have this debate."
It looks as if Jon Stewart has a Kentucky Republican to yell at who is not Mitch McConnell.
Paul is being roasted as heartless on social media, where people are pointing out that he voted in favor of budget-busting tax cuts in 2018 that are a major reason why the country's deficit has shot up to a trillion dollars a year. But this is not really a contradiction in Paul's libertarian world view, which sees government as an intrusion and wants to strip it of most of its functions.
The victims' fund uses tax dollars to pay the medical costs of first responders to the terrorist attacks who are now suffering from long-term health consequences. To many people, this is the least the nation can do for these victims.
To Rand Paul, it is one of those functions that the government has no business performing. So he insists on spending cuts elsewhere to offset the fund, even if delay means people who are suffering cannot pay for their needed medical care.
Watch the video above, via C-SPAN.