Meghan McCain Slams George Conway, Claims She Wouldn't Let Her Husband Say Racist Remarks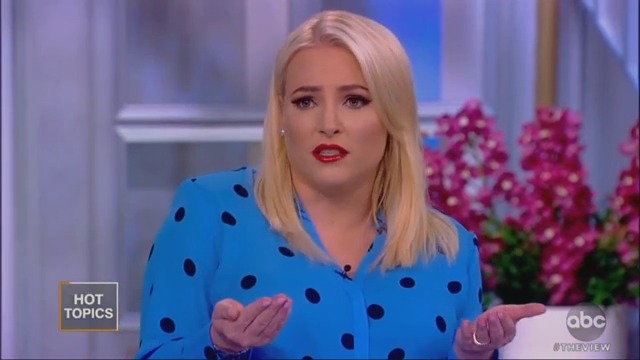 The View's Meghan McCain made it clear on Wednesday that she is not a fan of George Conway, the husband of White House counselor Kellyanne Conway. And she brought up her own marriage to The Federalist publisher Ben Domenech as a comparison point.
"If me and my husband were together — no, I'm sick of this," she exclaimed. "He gets on his high horse on Twitter all day long. If I felt like my husband were getting on TV and saying racist comments and things like this, and I was so outraged, we would be having a conversation."
After liberal co-host Joy Behar noted that they don't know what goes on in the Conways' home, McCain replied that we actually do because they've given joint interviews to major newspapers in the past.
Read the rest of the piece at The Daily Beast.
Watch the clip above, via ABC.