'Fox & Friends' Laughs at Trump's Racist Tweets Targeting Congresswomen of Color: 'Very Comedic'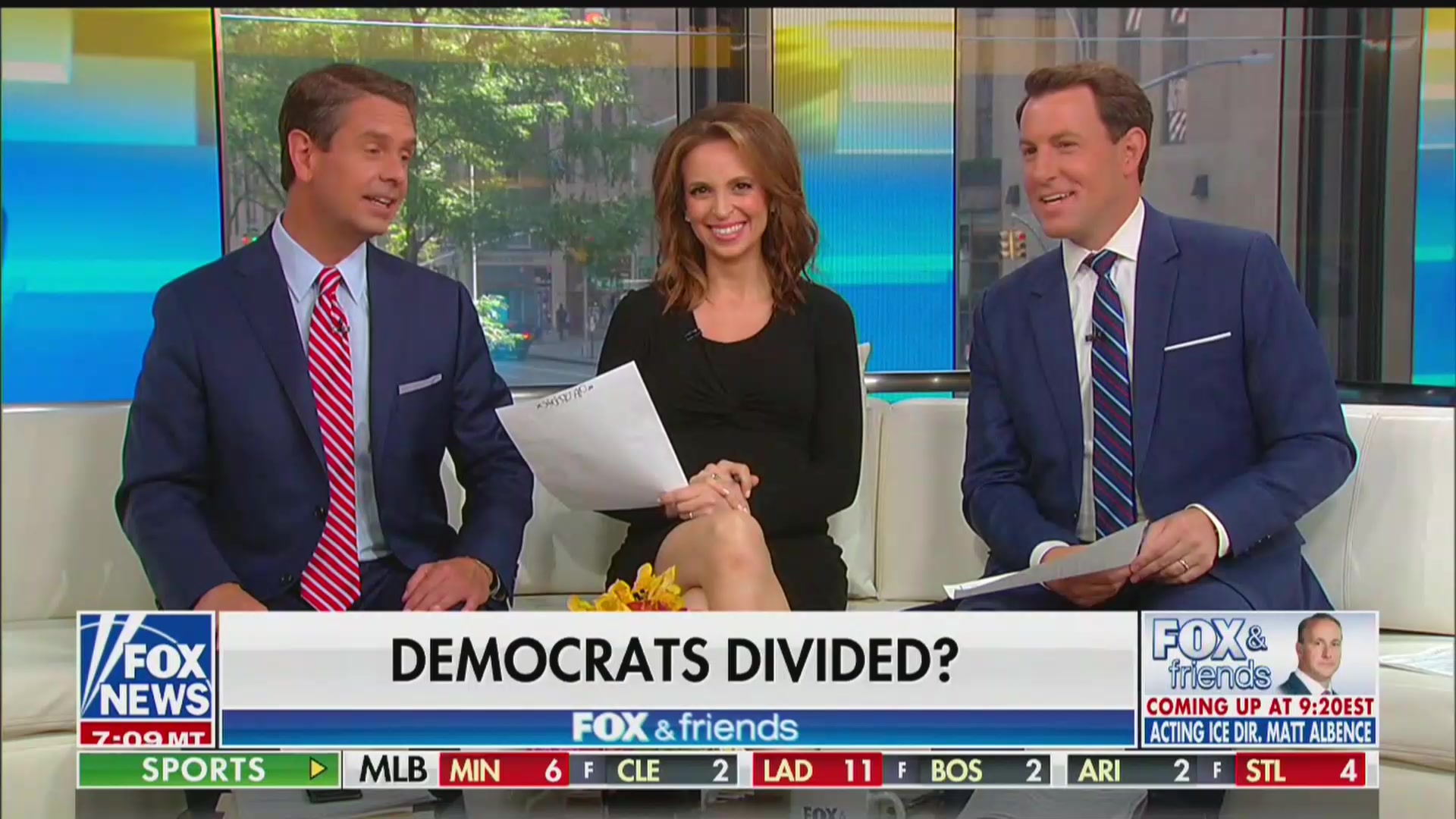 Moments after President Trump took to Twitter to tell Democratic congresswomen of color to "go back" to where "they cam" from, the hosts of his favorite cable news morning program laughed while reading the president's racist comments, calling them "very comedic" before claiming Trump was "making an important point."
"Someone is feeling very comedic today," Jedediah Bila giggled.
Her fellow co-host Todd Pirro, for his part, decided to criticize the congresswomen, calling them the "Instagram group" while complaining that they need to realize that their "have real-life consequences."
"This is real life," he added. "This isn't social media."
Read the rest of the piece at The Daily Beast.
Watch the clip above, via Fox News.