Megan Rapinoe Says Team Won't Go to White House: We Don't Want Our Platform 'Co-Opted or Corrupted'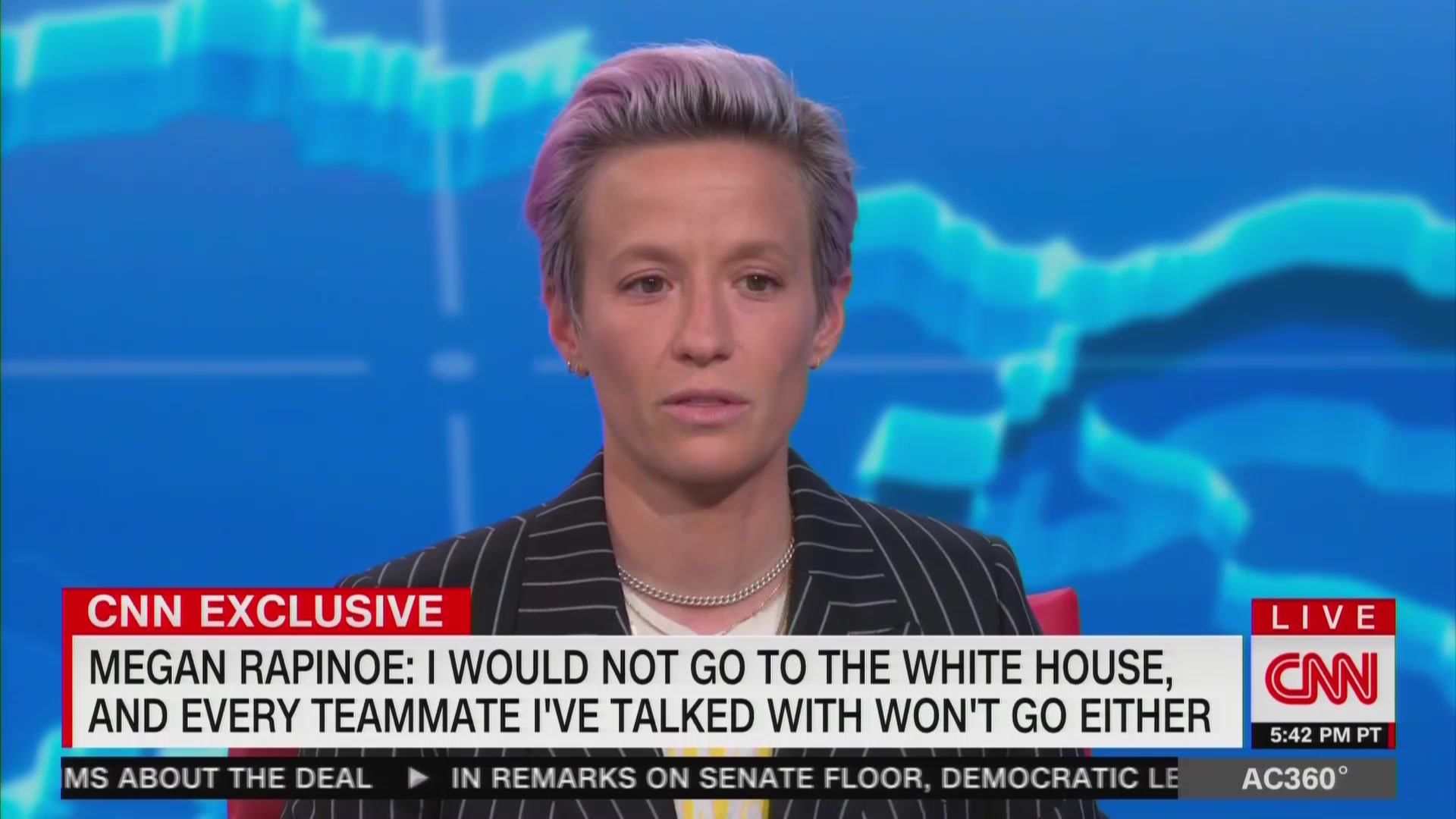 Women's World Cup champion Megan Rapinoe delivered a message to President Trump on Tuesday night, telling the commander-in-chief that his "Make America Great Again" slogan is exclusionary and a reminder when it wasn't great for everyone to be an American.
"I would not go and every teammate I talked to would not go," she told Cooper, adding that they had no interest in lending the White House their platform to be "co-opted and corrupted."
Read the rest of the piece at The Daily Beast.
Watch the clip above, via CNN.