Hannity Jokes About Bringing Bill O'Reilly Back: 'I'll Let You be Number One Again'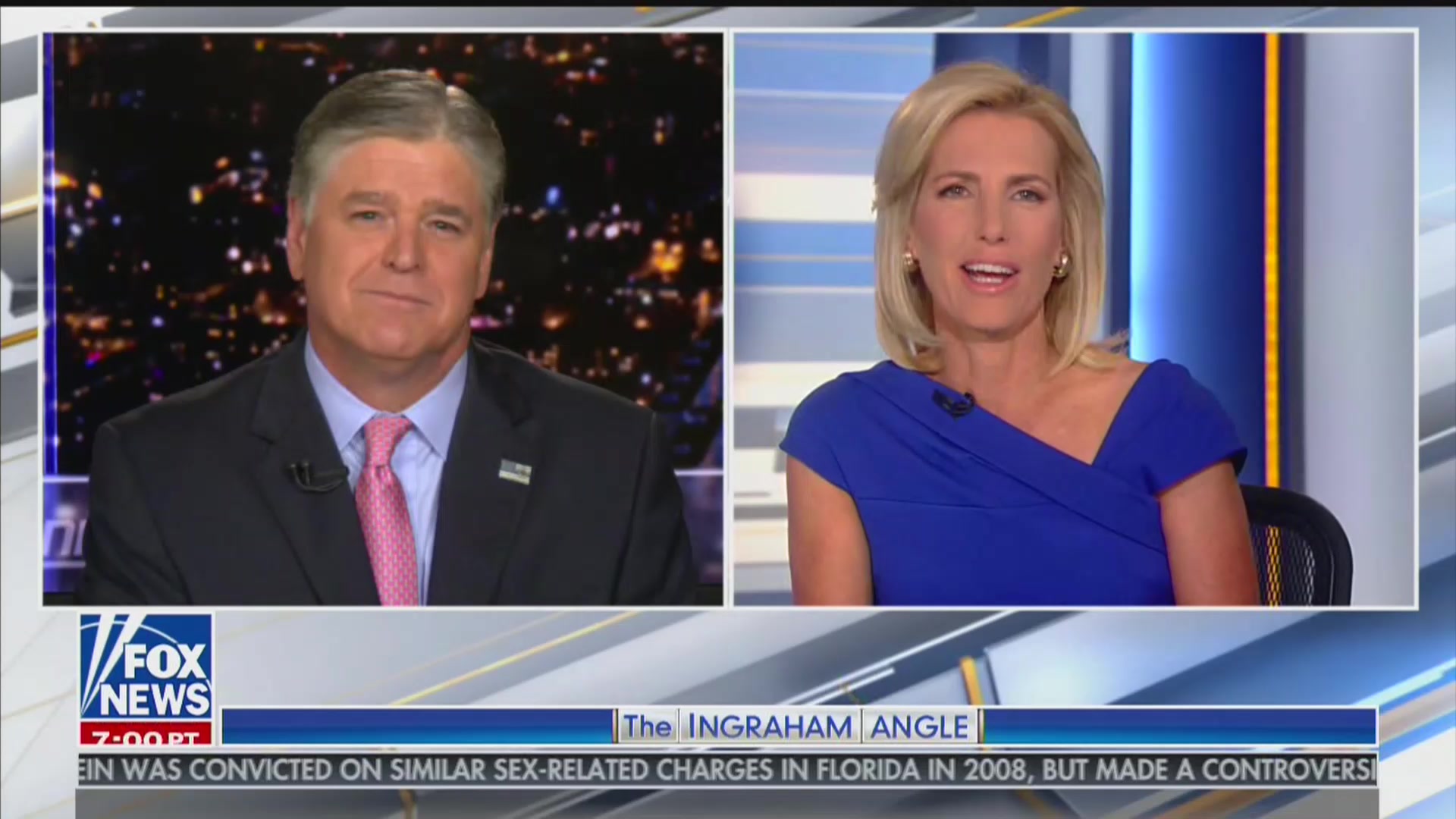 During the Monday night handoff between his show and The Ingraham Angle, Hannity thanked his viewers for making his primetime program the number one show in cable news last month. This prompted Laura Ingraham to engage her fellow Fox host in some standard awkward banter.
"You know what I told O'Reilly the other day on my radio show?" Hannity asked his colleague. "I said, 'Why don't you come back to cable? I'll let you be number one again because then I'll take a lot less crap.'"
As Ingraham and others off-camera laughed, the pro-Trump conservative star continued to riff on O'Reilly coming back to Fox, adding that the former primetime staple could "take the crap" because "there's a lot that comes with" being number one.
Read the rest of the piece at The Daily Beast.
Watch the clip above, via Fox News.