Was Patrick Shanahan's Nomination Pulled to Avoid Scrutiny of Possible Financial Disclosure Violations?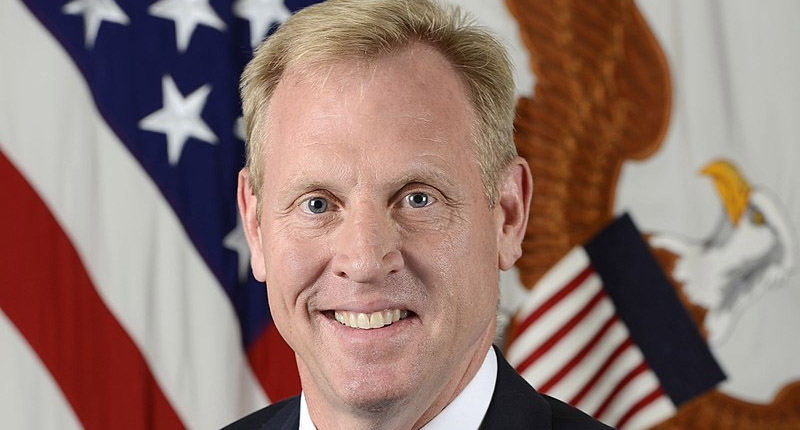 Patrick Shanahan will not be America's next Secretary of Defense. The former acting secretary is not proceeding with his nomination and most media reports have cited allegations of domestic abuse involving his son and ex-wife as the reason for his decision. 
However, Shanahan may have more reason to avoid the scrutiny of Senate confirmation hearings than a difficult private life. 
According to research seen by Contemptor, Shanahan may have broken Washington state law by failing to disclose millions in assets and liabilities while serving as a trustee of the University of Washington (UW).
Shanahan worked for Boeing from 1986 until his appointment as Deputy Defense Secretary in July 2017. He held several senior management roles and by 2008 he was known as 'Mr Fix-it.' 
Boeing is a major employer in Washington state, with a workforce of about 80,000,  and UW has a close relationship with the company, including departments named for the company and special courses for Boeing employees.
So it was hardly surprising when the University of Washington appointed him to its Board of Regents in January 2012. 
Under Washington law, members of the Board of Regents are required to file annual Personal Financial Affairs Statements with the Public Disclosure Commission (PDC). 
Shanahan's first PDC filing on  April 6, 2012, covered the previous 12 months and, according to independent research and documentation, failed to disclose several million in assets. 
A complaint detailing these issues has already been filed with the PDC by Michelle Pettigrew, a researcher in northern California.  
Most notably, Shanahan did not disclose that he owned a lakefront estate on Northeast Surber Drive, Seattle, which he purchased in March 2012 for $2.8 million.
He didn't include this property in filings for 2012, 2013, 2014 or 2015. 
It's important to note here that Shanahan bought the Surber Drive property from his mother and it was at this home that his ex-wife was arrested in 2010.
The property had previously been valued by Kings County at $3.9 million in 2011, but Shanahan purchased it the following year for 28% less than this, resetting the tax base for the property. It had been listed for sale at $4.5 million by Windermere Realty as late as December 2010. 
According to Shanahan's mother, the house was on the market for a year without any interest. It was taken off the market for a year before Shanahan bought it. Shanahan was also renting the home before the purchase.
Shanahan's filings for 2012 and 2013 also failed to include a $1.75 million mortgage liability he took out in April of 2012 from PHH Mortgage Company – the same day he filed the original PDC disclosure. He first disclosed this mortgage in 2016 along with another mortgage from Goldman Sachs. 
According to Pettigrew, Shanahan's children were studying at UW while he was serving as a trustee and making these filings.
Richard Painter, former chief White House ethics lawyer under President George W. Bush, believes Shanahan's Washington state filings may have more to do with the withdrawal of his nomination than his domestic difficulties.
"The drama around the personal family situation – I found that story a little much to derail the nomination. I thought there might be something else," Painter said. 
That 'something else' could have been Shanahan's Washington filings, which also feature a disappearing brokerage account.
In his first filing, covering the 12-month period beginning in April of 2011, Shanahan listed a brokerage account at McAdams, Wright, Ragen in Bellevue, Washington, valued at a maximum of $100,000. 
This account promptly disappeared from filings covering 2012, 2013, 2014 and 2015 but reappeared in his  2016 form, which he filed in May of 2017. By then the account was held by Robert W. Baird & Co, at the same address in Bellevue. McAdams, Wright, Ragen had become part of Baird and the principals working there were the same. The 2017 filing valued the account at $120,000 or greater.
The May 2017 filing was Shanahan's last as a member of the university's Board of Regents, as he resigned to become Deputy Defense Secretary on July 19 that year, having served as a trustee for six years and apparently misleading state authorities throughout that period.
As part of his confirmation process, Shanahan was required to file a disclosure form with the Office of Government Ethics (OGE). This was filed on  April 8, before his last PDC disclosure. It conflicts with his previous filings.
"If you can't even follow the rules on disclosure, it shows you're not really transparent," Painter said.
"The Bush administration wouldn't have gone forward with a nomination with these problems."
Shanahan's 2017 PDC filing was not only the first time since 2012 he disclosed his brokerage account, but also included a previously undisclosed Vanguard fund valued at between $24,000 and $49,999.
And in his OGE submission, Shanahan disclosed 426 individual assets, mainly stocks and bond holdings. However, his PDC filings covering 2013, 2014 and 2015 tell a different story. According to them, the only non-Boeing assets he held were an IRA at EMC Corporation valued at between $20,000 and $39,999 and stocks in Swiss pharmaceutical company Roche, valued at more than $100,000. 
"Putting all this together, it's not a good confirmation package," Painter said. "The White House would want to pull it."
But media coverage has focused on Shanahan's family, not his finances. There's been little pushback on this narrative.
"I didn't find the domestic situation very convincing," Painter said. "It should not have derailed the nomination. Lots of people have troubled spouses and troubled children."
Shanahan's relationship with Boeing combined with the issues outlined here could explain why his nomination became politically unpalatable for the White House. 
"I personally never liked his conflict vis-a-vis Boeing. There was a combination of problems," Painter said. 
"There are lots of Republicans up for re-election – Susan Collins in Maine, for example – who do not want to suck it up on this." 
Shanahan was confirmed as Deputy Defense Secretary by a vote of 92-7. The Senate Armed Services Committee could have discovered the discrepancies between his state disclosures and his OEG filing in 2017, but as Painter points out, they only have so much manpower. 
"This should have been caught by the White House," Painter said. "But as we know, they don't care."
How much did the White House care? A recent mass leak of vetting documents obtained by Axios contains nothing on Shanahan, yet he was nominated for the second highest job at Defense March 16, 2017 – less than two months after President Trump's inauguration. Of more than 100 documents, not one is about Shanahan. 
As the Axios' story correctly noted, vetting traditionally involves "a scrub for financial conflicts of interest from the Office of Government Ethics". The Republican National Committee was also asked to do a "scrub" of public sources for potential nominees. 
A five-year statute of limitations applies for these violations, meaning Shanahan can't be prosecuted for his 2012 and 2013 filings. But the remaining years could be subject to prosecution. Shanahan could be looking at several thousand dollars in fines – a relatively minor punishment. Washington state law outlines fines payable up to a third offense, while Shanahan's potentially cover 5 years. 
More concerning for Shanahan may be his relationship with UW and Boeing, both long-standing, and Boeing's partnership with the university. As a senior Boeing executive and university trustee, Shanahan failed to meet his legal obligations. This raises questions of management at both institutions. 
The discrepancies in Shanahan's financial disclosures may never have come to light if he had not been nominated to lead the DOD this year. However, the conflict between his OGE submission and his state filings was not an issue during his 2017 confirmation. 
Since then, the atmosphere on Capitol Hill has become more fraught in the wake of Supreme Court Justice Brett Kavanaugh's confirmation and the publication of Special Counsel Robert Mueller's report. It's possible the White House just didn't think Shanahan was worth the fight.