'Don't Feel Bad for Me, Bitch!' Meghan McCain Snaps at Joy Behar After Another Heated Confrontation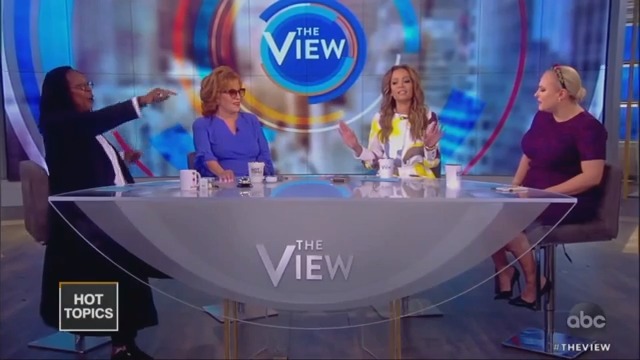 Things are just going swimmingly on The View.
During Wednesday's opening segment, co-hosts and frequent sparring partners Joy Behar and Meghan McCain got into it once again, leading to McCain calling Behar a "bitch" at the end and prompting McCain to do some cleanup following the commercial break.
"I'm the sacrificial Republican every day," McCain complained as Behar sarcastically uttered: "Awwww."
"Don't feel bad for me, bitch," McCain snapped, pointing her finger at Behar as the crowd groaned. "I'm paid to do this. Okay?! Don't feel bad for me."
Read the rest of the piece at The Daily Beast.
Watch the clip above, via ABC.