Hannity Celebrates Low Ratings for Trump's Big ABC Interview: 'That Is Humiliating!'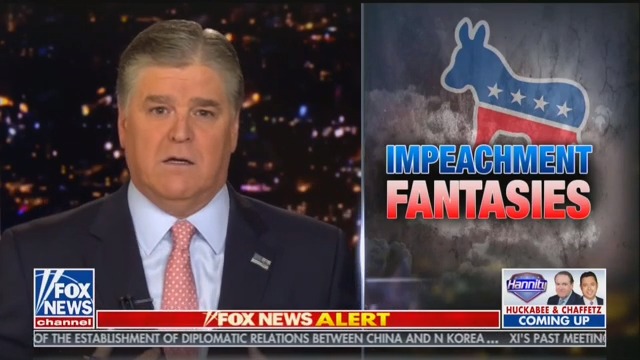 Fox News' Sean Hannity delivered President Trump a message on Monday night: if you want high ratings for your TV interviews, stick with Fox.
"I know George Stephanopoulos is a Clinton sycophant — oh, by the way, the lowest ratings EVER for his hour special," the pro-Trump host exclaimed. "Our phone interviews with Donald Trump rated higher!"
"But to be on a network and get your ass kicked and I only did a phone interview — by little ol' Sean Hannity. He needs to pack it up. That is humiliating for him!"
Read the rest of the piece at The Daily Beast.
Watch the clip above, via Fox News.