Sarah Sanders Artfully Dodges When Asked About Trump's Super-Secret New Deal With Mexico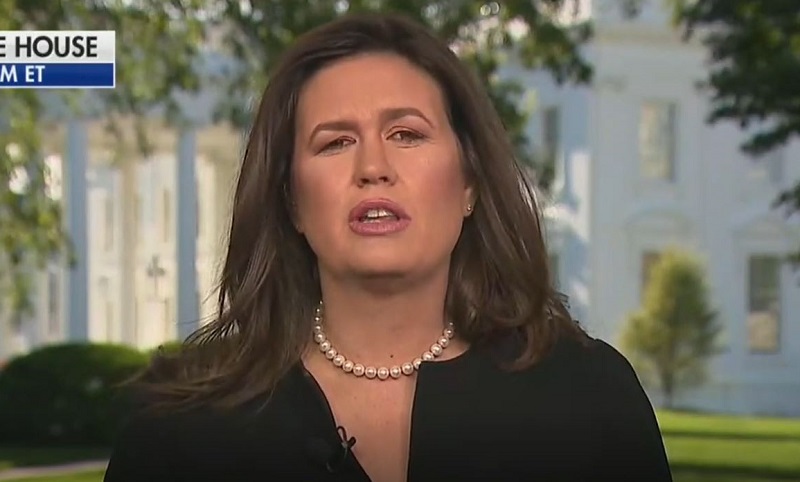 On the heels of the alleged deal to halt migration flows to the southern border that the administration struck with Mexico last week, President Trump has been claiming to have another agreement with the Mexican government that he will announce soon.
The problem is that no one seems to know what he is talking about. Particularly not officials of the Mexican government, who have been very publicly saying the president is full of it.
On Tuesday, the crew of Fox & Friends asked White House Press Secretary Sarah Huckabee Sanders if she could explain this super-secret new deal that allegedly has to get voted on by Mexico's legislature before anyone can know about it. Unsurprisingly, Sanders could not:
"I won't get ahead of President Trump or the president of Mexico on making further announcements, but we've had discussion and you can see even in the joint statement that they released where they said that within the next ninety days further action could be announced and that we will continue those discussions. That's exactly what we're doing, that's exactly what we're talking about."
The joint statement Sanders referenced does indeed say that discussions are ongoing and further agreements could be announced "if necessary." But that is not what Trump is saying. He is claiming in no uncertain terms that there is another "fully signed and documented" arrangement that will soon be revealed to the public:
We have fully signed and documented another very important part of the Immigration and Security deal with Mexico, one that the U.S. has been asking about getting for many years. It will be revealed in the not too distant future and will need a vote by Mexico's Legislative body!..

— Donald J. Trump (@realDonaldTrump) June 10, 2019
So when Sanders says she is not going to get ahead of the president on an announcement, what she means is that she has no idea what he's saying but she knows better than to openly contradict him.
Watch the video above, via Fox News.