Fox Anchor Julie Banderas Claims Mueller Report Says Exact Opposite of What It Actually States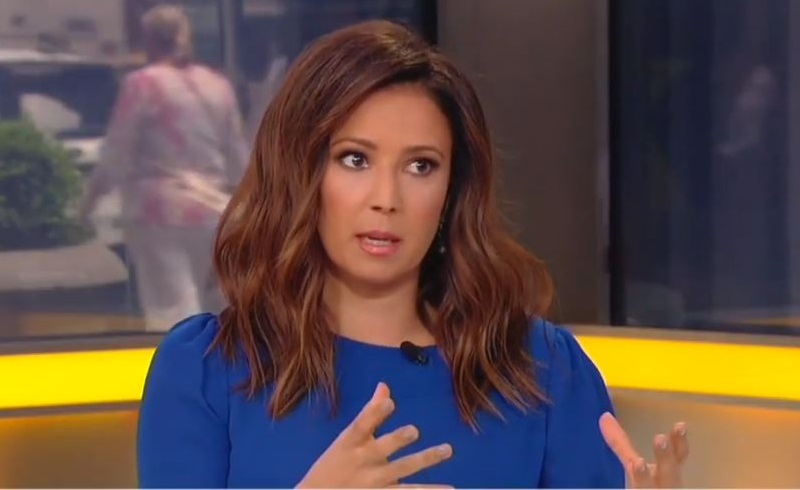 Who wants to teach Julie Banderas of Fox News how to read?
Banderas showed off her illiteracy on Friday's edition of Outnumbered as the panel complained that Nancy Pelosi had remarked she would like to see Donald Trump in prison. The Fox News anchor, sitting in on the roundtable chatfest, was trying to use Robert Mueller for cover to explain why this is such a ridiculous notion. It did not go well for her.
"I see it as grabbing at straws a bit. Mueller came out with this letter and he said charging the president with a crime is not an option we would consider," she began. So far mostly good–she seems to have been referring to Mueller's press conference last week, not a letter, but he really did say that charging Trump was not an option for him.
Then Banderas went on: "He also said he had confidence the president clearly did not commit a crime."
No, Robert Mueller never said this, as innumerable commentary has pointed out.
In fact, the Mueller report says the following on page 2 of Volume II: "While this report does not conclude that the President committed a crime, it also does not exonerate him."
Here is what Mueller said in his press conference: "And as set forth in the report after that investigation, if we had had confidence that the President clearly did not commit a crime, we would have said so." Perhaps she only read a transcript.
Banderas was later pressed into noting that Mueller had said he could not indict a sitting president, which is not the same thing as not finding any evidence that president committed a crime. No kidding.
Watch the video above, via Fox News.