Fox's Jesse Watters: Only 'Solution' to Homelessness Is 'Bulldoze' Area, 'Institutionalize' Everyone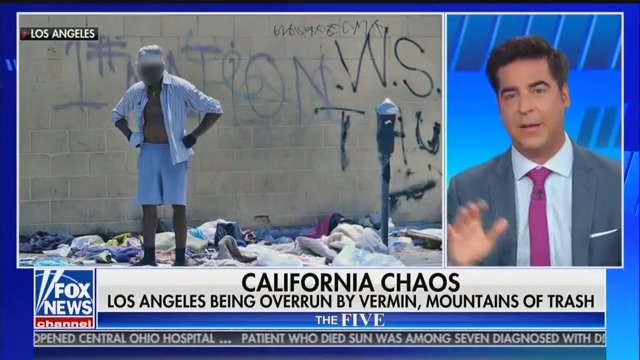 During Monday's broadcast of Fox News political roundtable show The Five, right-wing co-host Jesse Watters provided his final solution to homelessness in big cities.
Raze dozens of square blocks and throw all the homeless people into institutions
"You only have one solution," the Fox News host exclaimed. "You bulldoze the 50-block radius and you institutionalize everybody and detoxify them and then you let them out."
Read the rest of the piece at The Daily Beast.
Watch the clip above, via Fox News.