The View's Meghan McCain: I Didn't 'Literally' Mean Democrats Should Shoot Trump, It Was 'Metaphorical'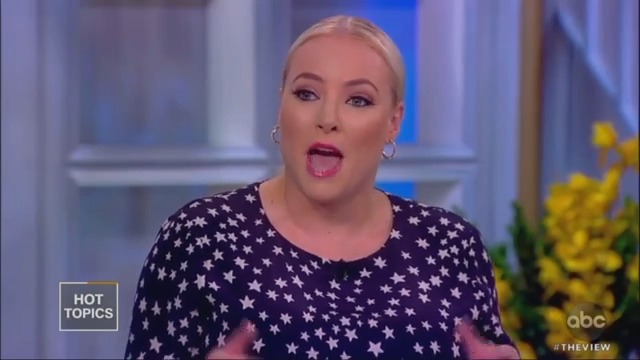 Meghan McCain found herself in a precarious situation during Friday's broadcast of morning gabfest The View when she went a bit too far with a metaphor about impeachment, prompting her and the rest of the crew to quickly walk her comments back.
"I will say if you take this kill shot, Democrats, you better not miss," McCain declared. "You better hit his jugular. If there is a finger still moving at the end of it you will ruin your chances in 2020 but you better do this well if you're going to do it."
Immediately, co-host Whoopi Goldberg interjected, letting viewers know that McCain "doesn't mean" that Democrats need to actually shoot the president.
"I don't mean literally!" McCain exclaimed. "I'm so sorry!"
Read the rest of the piece at The Daily Beast.
Watch the clip above, via ABC.