'Fox & Friends': Twitter 'Degrades' Knowledge, Makes You Dumber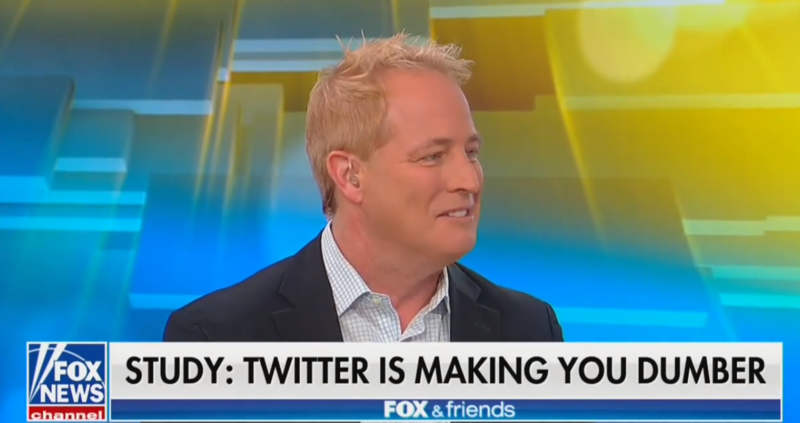 Fox & Friends took aim at President Donald Trump's favorite social media site Friday morning. Fox News' flagship morning show explained how Twitter was harming people's perception of news and making people more stupid. Trump often watches Fox & Friends and tweets about it.
Kurt Knutsson, 'the Cyberguy', joined the show to discuss an Italian study where students performed worse on tests after using Twitter as a study aide. The study in question appears to be isolated and rather strange, but the Fox hosts embraced its conclusions.
"So Twitter does indeed, in this particular study, make you dumber," Knutsson explained after detailing the research.
"So it's not like, if you tweet, it's making you, it's like if you are getting all of your information from Twitter, you are going to get dumbed down," host Pete Hegseth said, apparently without any irony.
"Or distracted," Knutsson said. "The lesson here is we could go and say get news watching Fox & Friends in the morning, then we go to Twitter to try to get the same context of that news and it actually degrades the overall knowledge you have."
"So it's better to watch Fox News," Ainsley Earhardt joked.
The segment completely ignored Fox & Friends' number one fan, the President, who frequently tweets about the show and many other Fox News' programs. The hosts likewise ignored the link between Fox News and Twitter in the right-wing disinformation ecosystem. It remains to be seen if Trump will weigh in on the issue.