Joe Scarborough: Someone Close To Trump Told Me The White House Is A Mad House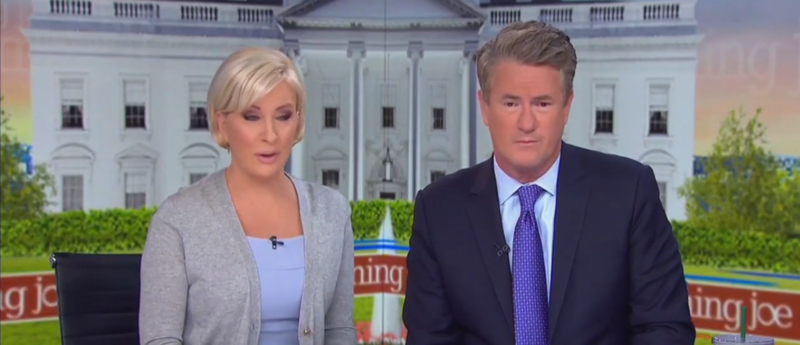 Morning Joe host Joe Scarborough revealed something of a scoop Wednesday morning during a segment on President Donald Trump's praise of North Korean dictator Kim Jong Un. Scarborough said he had spoken to a high level individual in the administration who conceded things weren't going well.
"How many norms, how many things do you have to do to sort of prove that perhaps there's something dangerous afoot here?" co-host Mika Brzezinski asked.
"Well, let me just say, on that point, because I had a conversation on Friday with somebody very close to the President, who just said that while there have always been problems with Donald Trump and the administration and some of the people he had around him, that with the Mattises gone, Tillersons gone, he has nothing but sycophants around him."
"It's just frightening," Brzezinski said.
"He has nothing but yes men around him that tell him all the time whatever he wants to hear," Scarborough said.
"And this comes from somebody that everybody knows, somebody extraordinarily close to the President, who says it's just a mad house inside the White House."
While it's not clear who Scarborough was referring to, he is a former Republican congressman with connections in the party. Both he and Brzezinski knew Trump before his election, so it's not impossible that an administration insider would share information with him. Scarborough's claims echo what many journalists have been told about the inner workings of the Trump administration.
Watch the video above, via MSNBC.