'Trump Free Zone': British Plan To Protest President's State Visit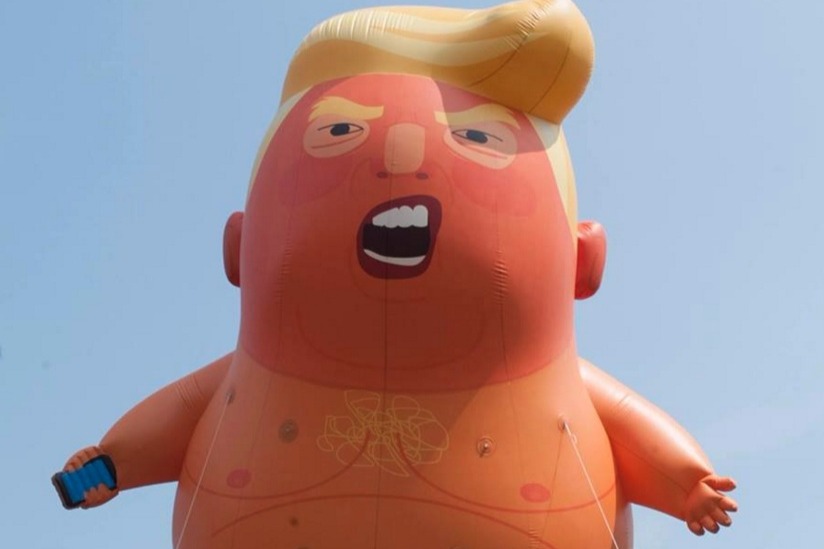 President Donald Trump is due to visit the United Kingdom in June and he'll be greeted with large protests, according to organizers. The last time he visited, many British citizens took to the streets to criticize and mock him. They're planning to do so again.
Part of London will be turned into a 'Trump free zone' by activists and the famous Trump baby balloon may make another appearance. The balloon, depicting Trump as an overgrown, diaper-wearing baby, has been following the President on foreign trips for some time.
Meanwhile, people in Scotland will plan similar protests when Trump visits their part of the UK. He is expected to golf there. Stand Up To Racism Scotland, an anti-racism organization, is planning a protest in central Edinburgh, the country's capital.
"We oppose his racist policies and the far right that is being encouraged by him. We'll be protesting in solidarity with those gathering to declare a Trump free zone in London on 4 June," the group said. We oppose the normalisation of Trump's toxic politics through cosy state visits and we oppose all attempts to emulate his politics here."
"This is also a chance to show solidarity with those resisting Trump's policies in the US. The world needs more solidarity, more cooperation and more justice."
The protests are planned for 4 June.