Mitt Romney: Justin Amash's Call to Impeach Trump a 'Courageous Statement'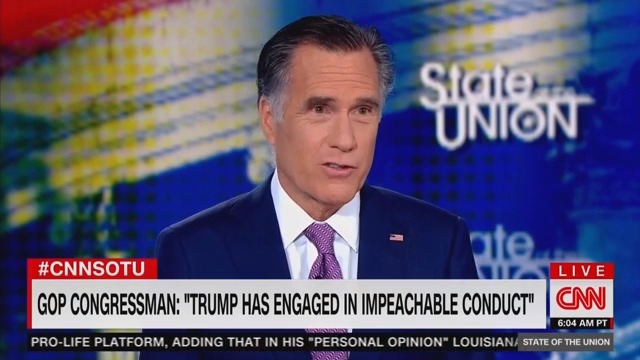 Reacting to Republican Congressman Justin Amash's call for President Trump to face impeachment over the obstruction of justice findings of the Mueller report, Sen. Mitt Romney (R-UT) on Sunday praised the Michigan lawmaker for his "courageous statement" while saying he didn't personally feel it was a time to call for impeachment.
"My own view is that Justin Amash has reached a different conclusion than I have," the former Republican presidential nominee replied. "I respect him. I think it's a courageous statement. But I believe to make a case for obstruction of justice, you just don't have the elements that are evidenced in this document."
Read the rest of the piece at The Daily Beast.
Watch the clip above, via CNN.