Barbara Bush Kept Clock Next to Her Bed Counting Down Minutes Left in Trump's Presidency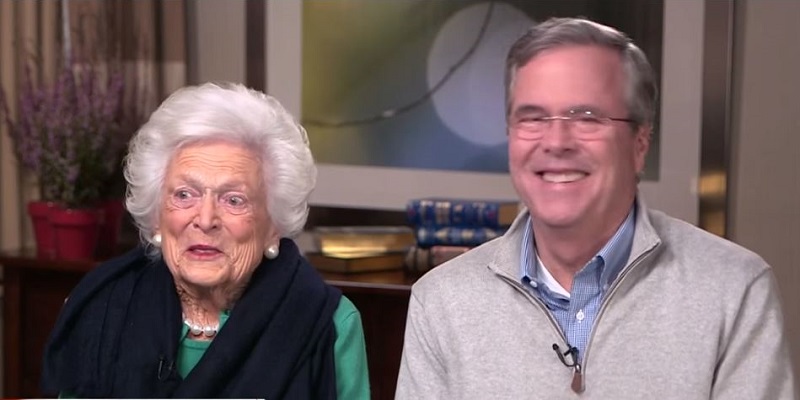 How much did Barbara Bush dislike Donald Trump? A whole, whole, whole lot.
A new biography of the former first lady reveals that Bush blamed Trump's rampage through the Republican primaries, and particularly his ridicule of his competitor and her son Jeb, for the cardiac emergency she suffered in June of 2016.
The revelation comes from The Matriarch: Barbara Bush and the Making of an American Dynasty, which is set to be released on April 2.
The book opens with the story of this cardiac emergency–technically not a heart attack–which she attributed to the "angst" of watching then-candidate Trump's rise to the top of the Republican Party. The emergency resulted in her being rushed to the hospital. Afterwards, Jeb tried to encourage her to focus more on herself and less on the man who would become president.
The book's author, Susan Page, reveals that when she asked Bush in February of 2018 if she still considered herself a Republican, the answer was, "I'd probably say no."
That the flashy, gaudy loudmouth from Queens would not appeal to the patrician New Englander is not a surprise. Bush was "horrified" by Trump's win, and by the GOP's embrace of him as its leader.
Page also reveals that at some point after Trump's inauguration a friend gave Bush a clock that counted down the number of days, hours and seconds left in his term. She kept it on her bedside table until she died in April of 2018.