Tucker Carlson Guest Ties Jussie Smollett Decision to Soros, Black Panthers, Kamala Harris and Obama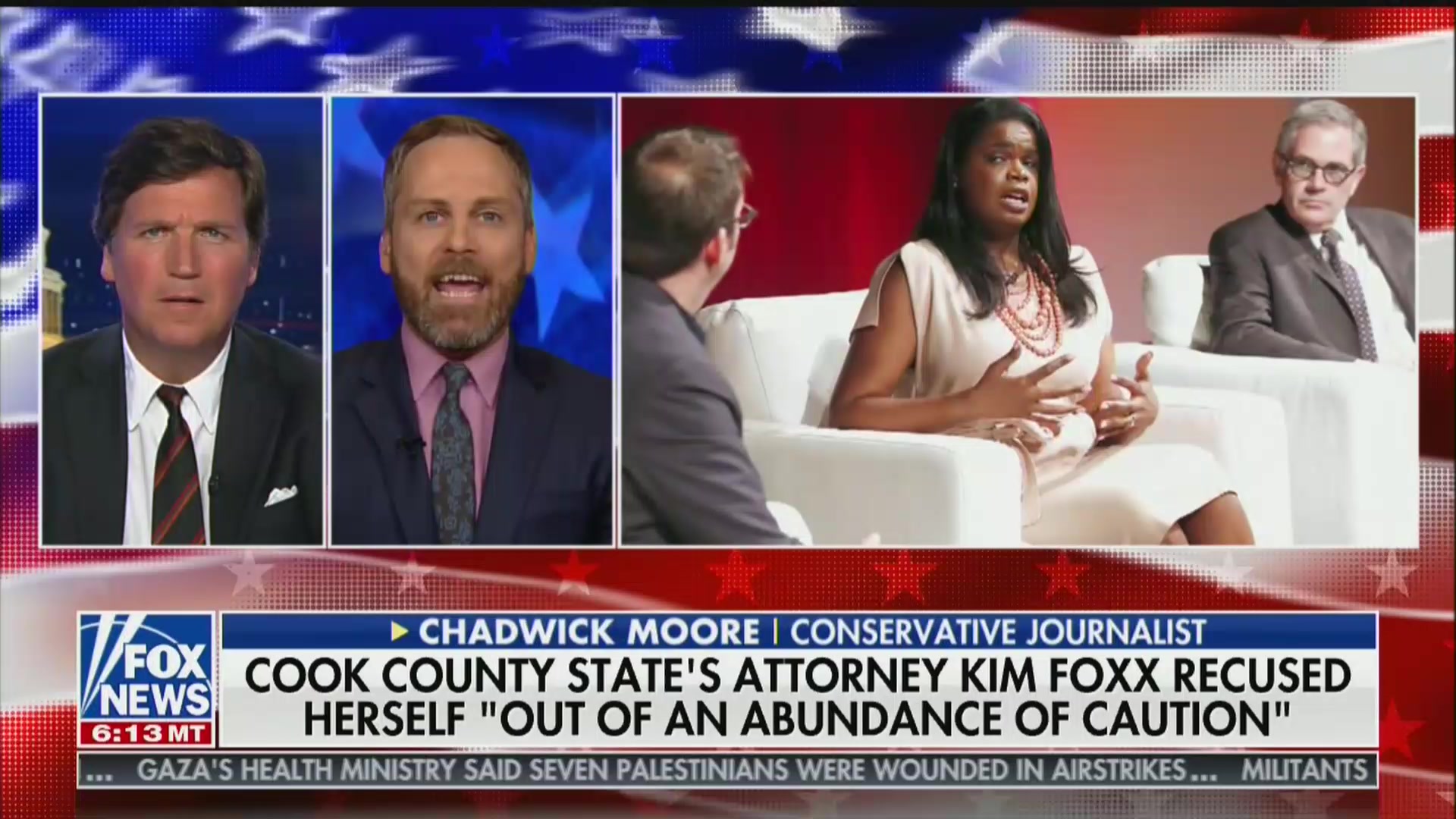 You just knew that once Chicago prosecutors agreed to drop all charges against Empire actor Jussie Smollett for filing a false police report after allegedly orchestrating a hate crime hoax, Fox News' Tucker Carlson was going to lead his show with the story and label this as another example of ruling class leftists using their privilege to get away with whatever they want.
Folks, he did not disappoint.
After interviewing a member of the Chicago Fraternal Order of Police, who agreed with Carlson that it looked like the "Obamas and Kamala Harris" helped get Smollett off, the Fox News primetime star brought on conservative blogger and one-time Milo Yiannopoulos employee Chadwick Moore for his perspective on the issue.
And what we got was a pu pu platter of right-wing conspiracies and conservative media chestnuts.
"What does Jussie Smollett do?" Moore declared. "He hires Harvey Weinstein's crisis control people and then he hires the attorney who works for CNN who was Michael Jackson's attorney and also Chris Brown's attorney. A man who made a career getting wife-beaters off the hook and then we realized that not only did he grow up in a communist household with ties to the Black Panthers, he also works with Kamala Harris"
He continued: "She was one of the first Democrats to jump on this, this obvious hoax to use it to advance her own political agenda and also on the other side of the political spectrum, you have Kim Foxx. You have Kim Foxx who Kamala Harris, she was her mentor. Kim Foxx's campaign was funded by George Soros and we know this now. All it takes was a phone call from the Obamas for her to drop this prosecution. This is the reason why President Trump won and this is the reason why President Trump will win again."
Immediately after Smollett was let off the hook Tuesday, right-wing media went into full meltdown mode and began to wildly speculate that a number of high-profile Democrats and progressives stepped in to help Smollett beat the multiple felony charges he was facing.
Much of this centered on Cook County state's attorney Kim Foxx, who recused herself from the Smollett case last month. After Foxx stepped down from the case, it was reported that Michelle Obama's former chief of staff connected Foxx with Smollett's family days after he reported he was the victim of a hate crime.
Besides the connections with the Obamas and Senator Harris, conservatives pointed to progressive financier George Soros because he contributed to Foxx's campaign, baselessly claiming that he involved himself in this decision.
Watch the clip above, via Fox News.