Alleged Avenatti Co-Conspirator Mark Geragos No Longer a CNN Contributor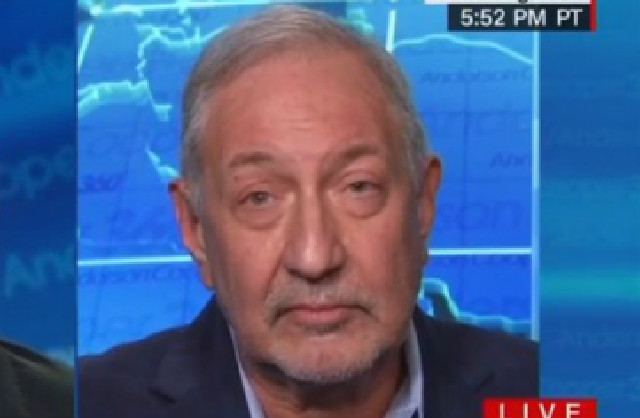 You can't make this stuff up.
Shortly after former Stormy Daniels attorney and prominent Trump critic Michael Avenatti was arrested on federal charges for attempting to extort up to $25 million from Nike, the Wall Street Journal reported that another celebrity attorney was Avenatti's co-conspirator in the extortion scheme — Mark Geragos, who represented Colin Kaepernick in the ex-49ers star's lawsuit against the NFL.
NEW: We report that alleged co-conspirator with @michaelavenatti in federally charged extortion scheme is celebrity attorney Mark Geragos @markgeragos Avenatti was recorded by lawyers at Boies Schiller @bsfllp with @rebeccadobrien
https://t.co/ZDJttHitNP via @WSJ

— Michael Rothfeld (@mrothfeld) March 25, 2019
The only charges announced today have been against @MichaelAvenatti No charges have been filed to our knowledge against @markgeragos

— Michael Rothfeld (@mrothfeld) March 25, 2019
Geragos had been described by CNN as a legal analyst for the network, and he listed "CNN Legal Commentator" on his Twitter bio. A CNN spokeswoman told Contemptor after the Wall Street Journal story hit that "Mark Geragos is no longer CNN contributor."
Geragos has been in the news recently as he currently represents disgraced Empire actor Jussie Smollett, who has been charged with filing a false police report on an alleged hate crime. In a CNN segment earlier this month, Geragos complained that Smollett, who claims he was the victim of a hate crime in Chicago because he's black and gay, is the victim of a "media gangbang" and "lynching."
Geragos was also the attorney for Michael Jackson in the early stages of the famed pop singer's child molestation case last decade. Jackson, however, fired Geragos during the trial as he said it was "imperative that I have the full attention of those who are representing me" as Geragos was handling multiple cases. Other well-known Geragos clients have included Chris Brown and Scott Peterson.