Lawyer Tells Anderson Cooper That Jussie Smollett Is Victim Of 'Media Gangbang'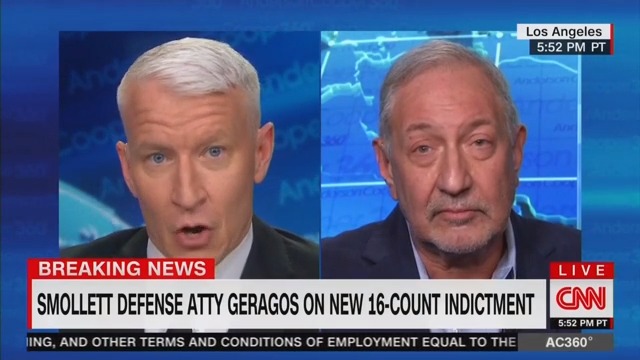 Hours after Empire actor Jussie Smollett was indicted by a Chicago grand jury on 16 felony counts of disorderly conduct for allegedly filing a false police report that he was the victim of a hate crime, his lawyer Mark Geragos told CNN anchor Anderson Cooper that Jussie Smollett was the victim of a "media gangbang" and "media lynching."
"What is happening here is, frankly, a media gangbang of this guy of unprecedented proportions," Geragos exclaimed. "That's the reason I got into this. I've never seen a media pendulum swing more quickly and more viciously and rob somebody of their presumption of innocence like this case has. It's startling the way people assume he's guilty.
Read the rest of the piece at The Daily Beast.
Watch the clip above, via CNN.